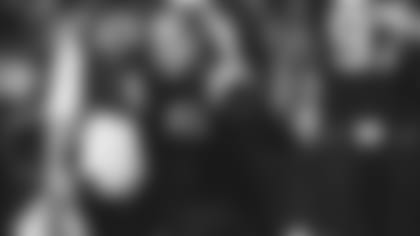 Jets HC Robert Saleh cast a wide net in his offensive coordinator search, interviewing more than 15 candidates before selecting Nathaniel Hackett to take the reins. After the Jets started three different quarterbacks last season and played four, Hackett wanted to know the team's vision at QB.
"The quarterback position with all the different interviews was the No. 1 concern, and rightfully so and it was simple," Saleh said Thursday. "We're committed to finding a veteran — we didn't get into names. I doubt that he's studied those guys yet which he's going to start next week, but we didn't get into specifics on names. But it was talked about that we do plan on bringing in a veteran quarterback if we can and we do want to continue working with Zach (Wilson)."
Wilson, who will be entering his third professional season, started nine games in 2022 and was removed from the lineup twice. Joe Flacco (4 starts) and Mike White (4 starts) both have expiring contracts. When Saleh was asked if the Jets wanted a quarterback with playoff experience, he elected to look at the big picture.
"We look inward first," he said. "We believe we have a top-flight defense, young skill guys who are continuing to develop, who haven't even hit their ceilings yet. We have a running game with a couple of running backs who are going to come back strong next year. We are going to build our offensive line.
"It's more finding the right guy that we feel can lead us in the direction we need to go and play complementary football with us. There's a lot of excitement here. We feel like we have a really good football team and like I said, there is a lot of attention on the veteran, but there is also Zach and the people that are in this building too and we want to continue developing those guys."
Saleh raved about Hackett's track record establishing the run game and working with quarterbacks.
"He has a proven track record of tremendous relationships with all the quarterbacks he's ever worked with, and he's had success with all the quarterbacks he's worked with," Saleh said.
While the Jets are committed to adding a veteran QB, they remain dedicated to developing Wilson.
"We still have a lot of faith in him," Saleh said. "He does things with the football in his arm that you can't teach. He's still young, he's only 23 years old, and he's already got two years under his belt in this league. We just want to make sure that we give him every opportunity to develop. The expectation is to pour your heart and soul into that young man just like you will every other player on this football team."