This is the seventh and final in our series of features on the 2016 NFL Draft, position by position. Today's position: Quarterback. The Jets' QB roster synopsis is followed by five players considered top candidates at the position, plus two "sleeper" picks who could be available when the Jets select in Rounds 3-7.*
The 2016 NFL Draft is just a day away and Ryan Fitzpatrick remains a free agent. The Jets have done their due diligence in free agency while hosting free agents Robert Griffin III (signed with Cleveland) and Brian Hoyer, but the focus has always been Fitzpatrick.
"We like Ryan very much. We feel like we have a very good situation for Ryan here," said Jets general manager Mike Maccagnan during his predraft news conference. "He's a very good fit for us, too. So hopefully at some point in time we can work out some kind of agreement on a contract."
Maccagnan would like to develop a QB pipeline and the Jets already have two young passers on campus in Geno Smith, a 25-year-old who has started 29 games in the NFL, and Bryce Petty, who will turn 25 on May 31 and is a prospect the Jets like quite a bit.
Entering draft weekend with an open mind, Maccagnan acknowledged that he inquired about the Titans' No. 1 overall selection before Tennessee dealt that pick away to the Los Angeles Rams. Will the Jets consider taking a quarterback with one of their six scheduled selections?
"I would consider drafting a quarterback at any point in time in the draft," Maccagnan said.
Five Top Quarterbacks in the Draft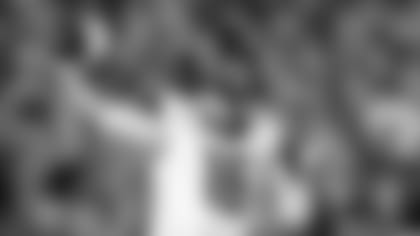 JARED GOFF, CALIFORNIAThe last time a Cal signalcaller left early for the draft was 11 years ago and he has gone on to become one of the most prolific passers in NFL history. But unlike Aaron Rodgers, who fell to the Packers with the No. 24 overall selection back in 2005, most pundits believe Goff will be selected No. 1 overall by the L.A. Rams Thursday night in Chicago.
The 6'4", 215-pound Goff started 37 games for the Golden Bears, setting 26 school records including marks for passing yards (12,220), passing yards/game (329.7) and touchdown passes (96).  Last season, the junior set Pac-12 single-season records with 4,719 yards passing and 43 TDs. A two-time captain, Goff became one of six players in conference history to throw for 3,000 yards in three seasons.
Like many collegiate passers, Goff benefited from playing in an up-tempo spread offense. But he is a smart, accurate passer who can make all the throws. And he just might be staying in California after all.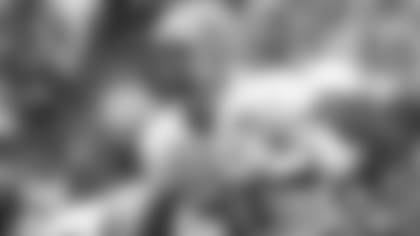 CARSON WENTZ, NORTH DAKOTA STATE
While NDSU is a football factory, it still carries the small-school stigma. And while the Bison have produced pro talents including Jets CB Marcus Williams, Wentz is the biggest prospect in school history.
The 6'5", 237-pound Wentz looked awfully comfortable performing at the Senior Bowl after his distinguished college career. He compiled a 20-3 mark as a starter and finished third in NDSU history in both touchdowns (45) and completion percentage (64.1%). He missed eight games last season after a wrist injury but returned to lead the Bison to a fifth consecutive FCS championship.
Comfortable making decisions in the pocket, Wentz also rushed for 1,028 yards and 13 TDs on the ground while averaging 4.8 yards/carry. After trading up to No. 2 overall, Eagles president Howie Roseman said Sam Bradford is Philly's starting QB and the team is taking a signalcaller with their selection.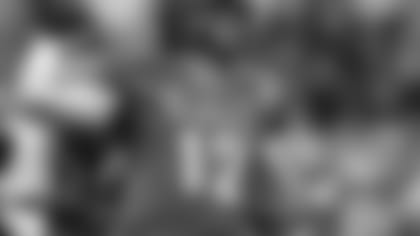 For months, it seemed like Lynch was the middle man of this quarterback group. Never quite as high as on the board as Goff and Wentz, he still seemed to have a home to himself before the next tier.
In 38 games at Memphis, Lynch completed 63% of his passes for 8,663 yards and 59 TDs. The 6'7", 245-pounder is not a stationary target and some maintain that he is more of a threat on the move. The jump to the next level will be significant because he'll have to work on his footwork, make quicker decisions, learn a pro-style offense, and finally adjust to the looks of a pro defense. But with quarterbacks going No. 1 and No. 2 overall, Lynch could shoot up some draft boards.
"I think like a lot of the quarterbacks in this class, he has a degree of skill which is intriguing. He also has played in an offense that is not a traditional offense," Maccagnan said of Lynch. "We're actually working with Bryce, so we have some familiarity with the transition that you have to go through from a different style of offense to the NFL style of offense or more of a pro system."
CONNOR COOK, MICHIGAN STATEAfter a wonderful run at MSU, Cook's career ended with a thud in the college football semifinals as Sparty dropped a 38-0 decision to Alabama on New Year's Eve. Cook was intercepted twice and completed just 19 of 39 in the systematic destruction.
But after playing in a pro-style offense, there is a lot to like about Cook. He went 35-5 as a starter, he has good size, he gets the ball out quick, and he could be the most pro-ready of the entire crop. Some have questioned his intangibles as he wasn't a team captain and it will be interesting to see if that could hurt him this weekend.
CHRISTIAN HACKENBERG, PENN STATE
A couple of years ago, Hackenberg looked like a potential No. 1 overall selection. And now as we head into draft weekend, it wouldn't be startling if the PSU product was selected on day one, two or three. The 6'4", 223-pounder is a big prospect who can let it rip, but he also struggled with pocket awareness and absorbed a physical beating at Penn State. Hackenberg didn't miss a start, though, making 38 in all and finishing as the school's all-time leading passer with 8,457 yards and 48 touchdowns.
After developing some bad habits the past two seasons while under siege, he worked with former NFL QB Jordan Palmer to clean up his technique. An uneven combine workout followed, but Hackenberg looked great at his pro day. Entering the weekend, he is one of the draft's wild cards.
JACOBY BRISSETT, NORTH CAROLINA STATE
The 6'4", 231-pound Brissett took care of the football in Raleigh, totaling 43 touchdowns in the air against only 11 interceptions. But he also wasn't the most accurate passer, completing just 60% of his throws. With inconsistent weapons on the outside and a leaky offensive line, he often elected to check the ball down. A project who will have to sit for a couple of years, Brissett has ability and just might push to be an NFL starter down the line.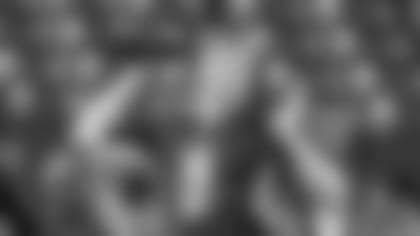 The younger brother of Jets TE Zach Sudfeld is also a monster, standing 6'6", 234 pounds. Following a shoulder injury in 2014, Sudfeld threw for 3,573 yards and 27 touchdowns last season. He will also have to adjust to a pro-style attack after operating IU's spread. Expected to be a Day 3 selection, he is the holder of many IU records, including passing yardage (7,490) and passing TDs (58).