Note:  Salary Cap Figures According to OvertheCap.com
New York JetsEstimated Available Cap Space:$28 millionAdditions:WR Eric Decker, RT Breno Giacomini, & CB Johnny PatrickRe-Signed:G Willie Colon, TE Jeff Cumberland, DL Leger Douzable, K Nick Folk, CB Ellis Lankster, OLB Calvin Pace & CB Darrin Walls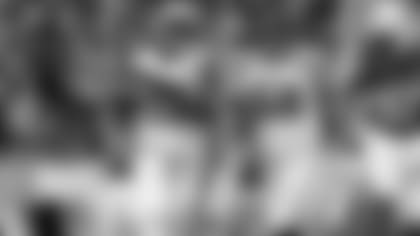 Notable Departures:CB Antonio Cromartie, WR Santonio Holmes, RT Austin Howard (Oakland Raiders) & CB Isaiah Trufant (Cleveland Browns)
Synopsis: We have been telling you for more than a year that GM John Idzik was going to build through the draft and that he would not overpay for free agents.  Corner Dominique Rodgers-Cromartie visited the Jets here in Florham Park, but he will play for New York's NFC representative after agreeing to a five-year deal worth up to $39 million that will include $14 million up front.  The Jets need corner help and arguably the two top CBs in this year's draft class — Oklahoma State's Justin Gilbert and Michigan State's Darqueze Dennard — likely will be off the board at No. 18.  A week remains before Mark Sanchez is reportedly due a $2 million roster bonus and he is due to count more than $13 million against this year's cap.  Michael Vick is on the market, but he hasn't been linked to one team since free agency commenced. (UPDATE: NJ.com is reporting Vick will visit the Jets this weekend.) After landing Decker, the Jets may elect to add another target as Sidney Rice, Miles Austin, Kenny Britt, Jacoby Ford, Lance Moore and Jason Avant are all available.  There is also a vacancy at RG and Willie Colon, recovering from a torn biceps, will receive strong consideration.
Buffalo Bills
Estimated Available Cap Space: $15 millionKey Additions:RB Anthony Dixon, CB Corey Graham, LB Keith Rivers, LB Brandon Spikes & OL Chris WilliamsRe-Signed:K Dan Carpenter, TE Scott Chandler & S Aaron Williams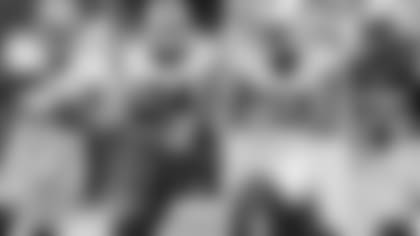 Notable Departures:QB Kevin Kolb & S Jairus Byrd (New Orleans Saints)
Synopsis: After losing perhaps the top ball-hawking safety in football, the Bills have rebounded nicely.  As they move from Mike Pettine's 3-4 to Jim Schwartz's 4-3, the additions of Rivers and Spikes give the Bills flexibility to move Kiko Alonso to the weak side.  Spikes was a necessity, given that the Bills were 30th against the rush last season at 128.9 yards per game.  Williams has displayed playmaking skill, but replacing Byrd is going to be awfully difficult.   This is a deep draft and the Bills are in a good position there with the No. 9 overall selection.
Miami Dolphins
Estimated Available Cap Space: $19 millionKey Additions:T Brandon Albert,*S Louis Delmas,CB Cortland Finnegan, DT Earl Mitchell, & G Shelley SmithRe-Signed*: CB Brent Grimes & DT Randy Starks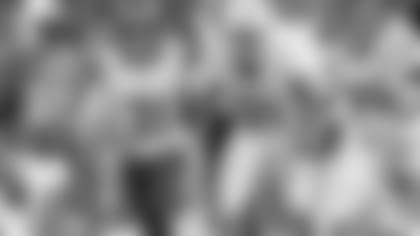 Notable Departures:CB Nolan Carroll,*T Jonathan Martin (T San Francisco 49ers), CB Dimitri Patterson & DT Paul Soliai (Atlanta Falcons) Synopsis: *The Dolphins had to do something to shore up the offensive line and they signed Pro Bowler Brandon Albert to a lucrative deal.  He will protect Ryan Tannehill's backside a year after the 'Fins surrendered a franchise-record 58 sacks. But they still need help there with vacancies at RT and guard.  Defensively the Dolphins hope they offset the loss of Soliai by keeping Starks and signing an interesting interior pass rusher in Mitchell.  Free safety Chris Clemons, who started 32 games the past two seasons, remains a free agent and was expendable after the Delmas signing.
New England Patriots
Estimated Available Cap Space: $10 millionKey Additions: CB Brandon Browner, WR Brandon LaFell & CB Darrelle Revis
Re-Signed: WR Julian Edelman & TE Michael Hoomanawanui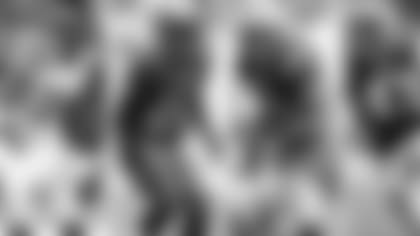 Notable Departures: LC Dane Fletcher (Tampa Bay Buccaneers), LB Brandon Spikes (Buffalo Bills) & CB Aqib Talib (Denver Broncos)
Synopsis: The Patriots have literally owned the AFC East, claiming the past five division titles and a ridiculous 10 of 11.  They might have a healthy amount of respect for their AFC East competitors, but they are in an arms race with the Broncos.  The Pats defense has gotten much better not only with the addition of Revis, but the signing of the 6'4", 221-pound Brandon Browner (who has to serve a four-game suspension) means the Pats will suddenly have one of the top tandems in football.  Edelman became Tom Brady's go-to guy and now Tommy has another weapon in Brandon LaFell.  Mostly a slot target with the Panthers, the Pats might move the 6'2", 211-pound LaFell to the outside.  Spikes, who fell out of favor with Bill Belichick, will be missed against the run.