It's not unusual to see players, following an NFL practice, pausing on their way to the locker room to engage in some good old-fashioned games of chance. One of them is called Bounce The Ball Off The Crossbar. A group of players will stand at the 15- or 20-yard line and each in turn will launch a football toward the goalpost, with the idea of intentionally doinking the ball off the bar.
The Portugal national soccer team participated in a similar game after their final World Cup practice at the Atlantic Health Jets Training Center on Monday evening. Call it Head The Tetherball Over The Crossbar.
The background to this story: Former Jets special teams coordinator Mike Westhoff had any number of interesting drills for his "teams." One of them was to practice kick-blocking by taking a tetherball attached to the crossbar and launching it at them as they approached, with the ball approximating the flight of a punt off the foot of a punter.
You can see these tetherballs at the Jets facility. At least one hangs from one of the outdoor goalposts and another from one of the indoor posts in the fieldhouse. Often when these balls aren't in use or would be in the way, someone fires the ball so that it wraps around the crossbar (horizontal tetherball?) until finally it runs out of rope and hangs a few inches off the bar like a high-hanging fruit.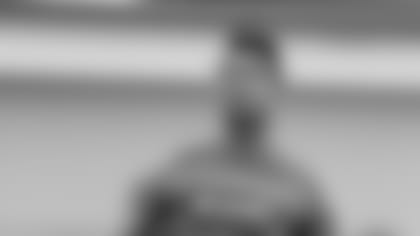 Seeing this setup was all the Portugal players needed for some cooldown escapades before they headed for their final showers at the facility. One after another, players took a running start, leaped, and tried to head the ball back over the crossbar.
Some missed, some grazed the ball, only a couple got a good forehead on it. This included soccer superstar Cristiano Ronaldo. Whether this was because he was starting his leap too soon or because he perhaps was wary about making contact with the crossbar, it's hard to say, but his teammates were hooting.
Suffice to say that the 6'1" Ronaldo wasn't going to leave the field until he gave this interesting little game his best shot. Taking several steps like a high-jumper approaching the pit, he planted, leaped — and nailed the tetherball perfectly, sending it out, up and back over the crossbar to the cheers of teammates and officially ending postpractice.
I've been trying to figure out whether a 6'5" tight end in full gear spiking a football over the crossbar (now illegal in the NFL, let's remember) is executing a better vertical leap than a 6'1" soccer player in no heavy gear heading the ball just beneath the bar. Any thoughts, sports fans?
Meanwhile, on Wednesday we return to full football coverage.