The buzzzz for Mark Sanchez rejoining the Jets and practicing for the first time with the veterans is beginning to build, and the buzzer leading the way is Sanchez himself.
It was a busy weekend for Sanchez, the Southern Cal QB who was the fifth overall pick by the Jets last month, and he detailed it with his Twitter tweets to all his 15,000-plus followers. For instance, he graduated from USC as scheduled on Friday. His late-night tweets hinted at his elation.
Officially graduated... The Governator was a big hit. Back to Santa Monica for Rookie Premiere. EA Sports Party tonight.
Big day--graduation from the University of Southern California. Hard to believe these last four years have already come and gone.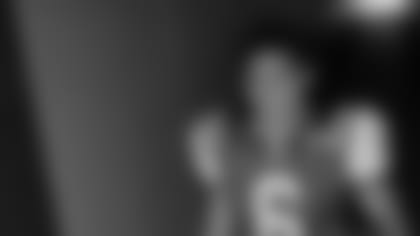 The next day he returned to his Trojans home field, the LA. Coliseum, for a photo session. This time there was a different kind of emotion that comes with wearing a different-colored uni in a familiar arena:
In the Coli baby! Photo shoot for trading card companies. Wearing my Jets gear in the Coli is kinda cool. Great memories here.
The last tweet we heard was about noon today:
Back to the Coliseum bright & early for more photos & interviews. Excited b/c as soon as I'm done, I'm headed to NY for practice w/ Jets.
Agreement between the NFL and NCAA allow rookies to return to the teams that signed them after graduation or after a certain date. This year's date was May 16. Just so happens the Jets' first OTA practice after that date is Monday.
There are no late-arriving Ohio State situations that we know of. All the Jets rookie class should be on hand Monday morning to begin their first pro practice — Sanchez, RB Shonn Green, OL Matt Slauson and the undrafted free agents.
And that means Sanchez will participate in drills for the first time with his competition for the Jets' starting QB job: Kellen Clemens, Erik Ainge, and undrafted free agent Chris Pizzotti.
From the sound of the weather report, head coach Rex Ryan should be taking his team to the outside fields. This practice is closed to the media, as is Tuesday's, but the Thursday practice is open and we'll have stories, blogs, video, audio and tweets of our own as we can provide them as the Jets rookies get down to work with their new teammates.