The Jets last week plugged unrestricted free agent Morris Claiborne into their secondary. Here are seven things to consider about Claiborne as he steamed his way from Shreveport to the Big Apple:
1. Football HeroClaiborne played QB, WR and DB for his Fair Park High School team in Shreveport, LA. As a senior quarterback, he was responsible for 30 touchdowns (14 passing, 16 rushing) and more than 2,000 all-purpose yards. But Claiborne, in a 2012 interview with Cowboys great Everson Walls, credited his aggressive defensive style to the time he spent at wideout.
"When I was younger, I was always a receiver. I never wanted to play defense until I got to college," Claiborne said. "I just feel that when the ball's in the air, it's as much or more mine as it is the receiver's."
2. Speed MerchantClaiborne also played basketball and baseball at Fair Park. And he was a sprinter on the track team and earned two gold medals at the 2009 Louisiana Outdoor State Championships, one for winning the 100 meters in a career-best 10.76 seconds, the other for running the anchor leg of the school's 4x100 relay squad.
He showed his speed three years later, not so much at the 2012 NFL Combine, where he turned in a 4.50 in the 40-yard dash (10th among corners that year), as at LSU's pro day, when he improved that time to 4.43 seconds.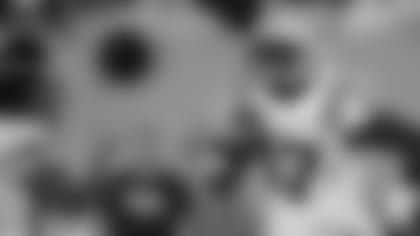 3. Running Wild in CollegeClaiborne had two college touchdowns, both in 2011, his last season at LSU. One came on a 99-yard kickoff return against West Virginia. The other was on a 45-yard interception return vs. Georgia in the SEC Championship Game. He also had an 89-yard INT return vs. Tennessee, the longest non-TD interception return in LSU history.
Those big plays plus his six total INTs for 173 return yards helped earn him SEC Defensive Player of the Year as well as the Jim Thorpe Award as the nation's top defensive back. The Thorpe came one year after the Tigers' Patrick Peterson won the award in '10.
4. Following in FootstepsAs his high school exploits at Fair Park led to his college career, so did Claiborne's three seasons on the field for LSU lead to his being drafted sixth overall by the Cowboys in the '12 draft. Only one athlete from the Shreveport school system has ever been drafted higher — QB Terry Bradshaw, taken first overall by the Pittsburgh Steelers in 1970.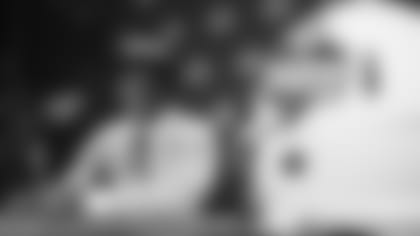 5. Picking PeytonTwo other familiar names pop up in Claiborne's timeline. When Denver visited Dallas in 2013, Peyton Manning was hot in the Broncos' 51-48 shootout win. In the process, he had thrown 227 passes without an interception, the longest streak of his storied career. That run came to an end late in the third quarter when Claiborne came down with the pick on the Peyton long ball. Earlier in the game Claiborne recovered a fumble. The wideout who lost the fumble and was the intended receiver on the pick: Eric Decker.
6. Sign In, PleaseDo the Jets have room for one mo' Mo on the roster? Morris Lee Claiborne is his full name, but he goes by "Mo," as of course does Muhammad Wilkerson. Maurice also, according to his Instagram page, **@moclaiborne24**, answers to MoMo.
7. Take a NumberPerhaps more significant is Claiborne's number. Do the Jets assign him No. 24? That's the only number Claiborne wore in his five Cowboys seasons. It's also the number made famous by the recently departed Darrelle Revis. In 2013-14, when Revis wasn't with the Jets, the number was assigned to several players.
Claiborne, who wore 17 at LSU, was given 24 as a Cowboy perhaps because two top Dallas corners, Walls and Larry Brown, wore it before him.
Best Snapshots of the New Jets CB