CBS has announced some of its NFL broadcasting plans for the 2014 season. These changes will ultimately affect the "atmospherics" of home gameday watching for Jets fans in the New York area and around the country. Here are six developments in the Eye Network's booths and on its set that you may not have heard: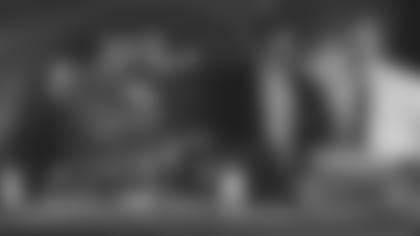 1. Nantz-Simms Still Reigns Supreme
Jim Nantz and Phil Simms had been calling football on CBS since 1998, Nantz as host of "The NFL Today" and Simms as Greg Gumbel's partner. In 2004 the network paired the two and set them up as its No. 1 team.
Eleven seasons later, Nantz-Simms are still top dogs. In their first 10 seasons together, the duo has called 39 Jets regular-season and playoff games, including Rex Ryan's first game as our head coach in 2009 and the playoff wins at San Diego later that season and at New England in '10.
It's a little early to reveal the weekly broadcasting teams for our games, but we do know that Nantz and Simms will work at least their 40th Jets game when the Green & White go to Gillette Stadium for Game 7 vs. the Patriots on Oct. 16. That's because CBS is handling the full slate of Thursday Night Football games that had been NFL Network's sole responsibility since 2008.
2. Eagle Fouts Soars Higher
The booth of Ian Eagle and Dan Fouts has improved its position in the CBS pecking order, moving up to the No. 2 team. Eagles and Fouts will also call the network's top game on Sundays when Nantz and Simms don't call a Sunday game. Congratulations, "Birdie."
Eagle's first Jets game as play-by-play announcer was Game 3 of the 1998 season, when Vinny Testaverde made his first start for us and the opponent was Indianapolis and then-rookie QB Peyton Manning. Does 44-6 ring any bells?
Fouts' first Jets game after his Chargers playing days were done was in 1989 against the 49ers. Eagle-Fouts has worked six Jets games since 2010.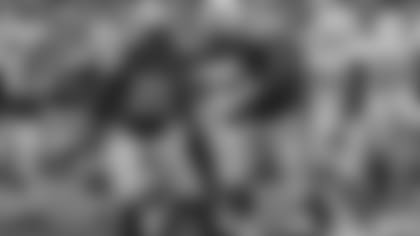 The reason Eagle-Fouts has flown to No. 2 on CBS is because the former No. 2 team, Greg Gumbel and Dan Dierdorf, is no more. Dierdorf has retired after his Pro Football Hall of Fame playing career and almost three decades in the TV booth. Dan called 52 Jets games from 1987 through last year's rousing finale at Miami. I always loved hearing Dierdorf work our games. Job well done, Dan.
4. And No More Marv. Yes! I Mean No!
Rich Gannon, Albert's partner since his return to the NFL in 2011, will now be teamed with Kevin Harlan.
5. Mike Carey Still Makes the Calls
CBS has also announced that it's installing its own referee in the Eye in the Sky. Carey, the former NFL referee, will provide rules analyses, interpretations and explanations for Thursday Night Football and Sunday coverage.
Among the 19 Jets games that Carey refereed were his first one, the Bubby Brister "shovel pass game" at Carolina in 1995; the 2000 opener at Green Bay and Brett Favre; Chad Pennington's first starting win over Minnesota in '02; the Chris Baker "no forceout" game at Cleveland in '06; Favre's first start for the Jets at Miami in '08, and the Thanksgiving night win over Cincinnati in 2010.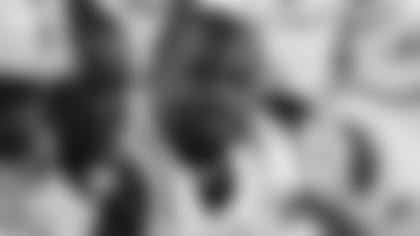 6. Bart Scott? Can't Wait
Scott, the Jets linebacker from 2009-12, had a strong run "off Broadway" on CBS Sports Network's "The Other Pregame Show" last year, so he has graduated to the big desk for "The NFL Today." Bart and fellow "rookie" Tony Gonzalez will join James Brown, Boomer Esiason, Bill Cowher and insider Jason LaCanfora on the set on Sunday afternoons.