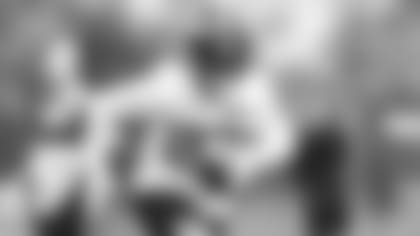 Table inside Article

| SPECIALISTS (3) | Players |
| --- | --- |
| Jets Holdovers | K Greg Zuerlein (FA, 2022), LS Thomas Hennessy (T-IND, 2017) |
| New Veterans | P Thomas Morstead (UFA-MIA, 2023) |
| Departure | P Braden Mann |
Cornerstones and Contributors
The Jets are led by one of best special teams players in the NFL in Justin Hardee. A first time Pro Bowler last season, Hardee had a career-high 14 special teams tackles and a forced fumble. LS Thomas Hennessy, the longest-tenured player on the Jets who signed a four-year extension in the offseason, has never been charged with an errant snap. K Greg Zeurlein also re-signed after connecting on 81.1% of his field goal attempts including a franchise-record 60-yard FG at Minnesota in Week 13. The Jets brought back a familiar face in free agency, re-signing P Thomas Morstead after he spent the 2022 campaign with the Dolphins.
"To have a veteran group like that with Z and Thomas and Henny, that room is awesome to coach and awesome to be around," said special teams coordinator Brant Boyer. "Everybody really gets along and you can bounce ideas off of them, hey what do you guys think here, here's what I'm thinking and they'll sit there and tell you the truth. I have a really good relationship with all three of them and that's part of it in this business."
Newcomers and Outgoers
In seven games with the Jets in 2021, Morstead averaged 48.2 yards per punt and had seven downed inside the 20. Last season, Morstead averaged 46.4 yards per punt and pinned opponents inside their 20-yard line 28 times.
"I think he's been the best punter in this league as far as controlling returners for a long time and he's so consistent in everything he does and so deliberate in everything he does and he's such a good human being," Boyer said of Morstead. "We were really happy to get him back. He provides leadership in the room, being around for as long as he has and being as good for as long as he has. It's great to have him back."
The Jets will have a new look at returner after Braxton Berrios joined the 'Fins in April. Berrios, who led the NFL while averaging 30.4 yards per kick return in 2021, averaged 11.4 yards on punt returns in 2022 and 23.1 yards on his 26 kick returns.
"We'll see where this goes," Boyer said. "You have some very capable players out there; you have a group of young guys and some veteran guys. Randall Cobb's done it, [Mecole] Hardman's done it, Diontae Spencer's done it and you've got some young guys like (Xavier) Gipson and Izzy (Israel Abanikanda), the rookie running back with some kick return stuff, and Bam Knight with some kick return stuff. We'll see how it goes and how they'll do in the preseason and throughout the offseason here. I'm not going to make any predictions."
JetSpeak
Rick Gosselin, who annually ranks the 32 teams in the 22 kicking-game categories, had the Jets ninth overall in 2022. Among the highlights for Boyer's crew were blocked punts from rookies Micheal Clemons (at Green Bay) and Jermaine Johnson (at Buffalo), a successful fake punt and improbable onside kick recovery in an epic comeback win in Cleveland, Zeurlein nailing 6 of 11 from 50+yards and posting a career-high touchback percentage (83.9) and Hardee receiving widespread acclaim for his teams' prowess. But two punt return scores allowed — to New England's Marcus Jones and Detroit's Kalif Raymond — kept Boyer up at night throughout the offseason.
"I wasn't really happy with the way things went last year," Boyer said. "I think there are a lot of things that need to get fixed and that's part of the process moving forward, doing all the studies we're doing and trying to get the things fixed that need to be fixed."