Offense
Thumbs Up: Without Eric Decker in the lineup, the Jets still are on pace to have two receivers with 1,000 yards receiving.  This would be nothing new for Brandon Marshall as the ageless superstar has eclipsed the 1,000-yard mark eight times in his career. But Quincy Enunwa, a second-year player who leads the team with both 36 receptions and 3 TD catches, has 502 receiving yards. In the Jets' current two-game win stream, Enunwa has made a few highlight-reel worthy plays and he seems to be brimming with confidence.  The 6'2", 225-pounder is a versatile performer who can line up all over the place and he is a problem after the catch. Among backs with at least 30 carries, Bilal Powell leads the NFL with a 7.1-yard per carry average. He also ranks third on the team with 25 receptions.  RG Brian Winters, a former third-round pick and still just 25, has become a key cog on the interior and is developing into one of the finer young linemen in football.  Matt Forte is T4 in the NFL with 6 rush TDs and he could be on his way for double-digit scores on the ground for the first time in his career.
Needs Work: The Jets are T30 in terms of giveaways with 17, but that number has held steady the past two weeks. Quarterback Ryan Fitzpatrick had an uneven start to the year, throwing for 11 interceptions during the team's 1-5 open and was replaced in the lineup by Geno Smith. But Smith suffered an ACL tear against the Ravens and Fitzpatrick has helped lead New York's AFC representative to consecutive victories while playing turnover-free football. After flourishing inside the red zone last season, the Jets rank No. 30 overall in terms of TD efficiency (41.4%).
"I think the biggest thing is that I haven't played well, and I think that's where it starts," said a candid Fitzpatrick this week of the Jets' 3-5 start. "Offensively, if your quarterbacks not playing well, then you're not going to play well on offense. Like I said to you guys last week, I'm going to continue to work on, whether its fundamentals or thought process, whether it's physical or mental, I just have to continue to work every day and try to be a better player. I think as I play better, the offense will do the same.
Closing Thought: In their three victories, the Jets have averaged 37 rush attempts and 150 yards on the ground and Fitzpatrick has not turned the football over. And during those triumphs, the Jets have converted 57.1% of their trips inside the 20 with touchdowns. The development of youngsters Robby Anderson and Charone Peake will be critical for a team that also could get Devin Smith (PUP) back at receiver. Breno Giacomini is back at RT up front for a team that has juggled a lot of line combinations in 2016.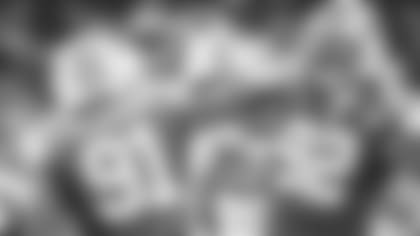 Defense
Thumbs Up: The Jets' rush defense is second to none, just edging the Packers out for the No. 1 ranking while limiting opponents to 74.0 yards per game on the ground. Second-year DL Leonard Williams is getting to the QB on a regular basis as he leads the club with 6.0 sacks. MLB David Harris remains a critical piece and is this unit's most consistent, reliable performer. After totaling just two Marcus Williams interceptions through six games, the Jets registered two picks in each of the past two weeks.
Needs Work: The Jets have struggled to defend the pass and big plays continue to be an issue. Entering Week 9, the Green & White rank No. 32 in terms of pass yards allowed (289.1 yards per game) along with T29 in receptions of 40+ yards (9) and No. 25 in receptions of 20+ yards (28).  Much like the offense, the defense has struggled inside the red zone and rank just No. 29 (66.7 TD efficiency).  The Jets are yielding 26 points a game, which places them 23rd overall.
Closing Thought: The Jets lived off takeaways early last season as they got off to a hot start and they couldn't duplicate that success out of the gate in 2016 while digging themselves an early hole. But now as they attempt to dig out of it, there have been four takeaways the past two games. Multiple up front, the Jets have continued to stay game plan specific in terms of 3-4 and 4-3. After racking up 7 sacks of Andy Dalton in Week 1, the Jets manufactured eight over the next seven contests. Second-year player Lorenzo Mauldin has seen an uptick in his play time the past couple of weeks. The Jets have a lot of youth at linebacker and ILB Darron Lee, a first-round pick from Ohio State who is battling an ankle sprain, and OLB Jordan Jenkins, a third-round pick from Georgia, will receive valuable reps down the stretch. Can they generate more heat while keeping up the wall against the run? Harris needs just 44 tackles to pass Mo Lewis for second place on the franchise's all-time tackles list.  

Special Teams
Thumbs Up: Rookie P Lachlan Edwards, a seventh-round pick from Sam Houston State, has had a solid start to his professional career. He is averaging 43.2 yards per punt and 13 of his 37 boots have backed teams up inside their 20-yard line. After he worked out the kinks with the aforementioned Edwards, K Nick Folk has been strong in his return from injury as he has connected 12 of his 14 field goals attempts (85.7%). Rookie Jalin Marshall is averaging 24.3 yards a kickoff return as the Jets currently rank No. 6 in kickoff return average. Under new coordinator Brant Boyer, the coverage has been impressive with the Green & White settling in at No. 6 in terms of average drive start after kickoffs (23.6). Veteran LB Josh Martin might not be in the headlines, but he is a quiet leader and his 10 tackles lead the way. Rookies Charone Peake and Juston Burris have flashed getting down the field and making plays in coverage.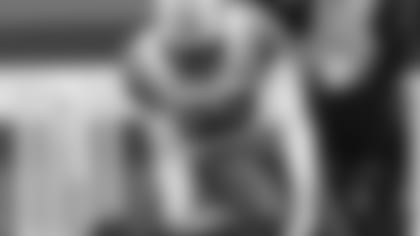 Needs Work: You get the sense the Jets are getting close on making a game-changing play in this area. Boyer has had an excellent first season and it seems like it's only a matter of time before the Jets score on teams, create a takeaway or finish with a block.
Closing Thought: It's an overlooked part of the game, but the Jets have taken some positive steps on special teams in 2016. S Rontez Miles said recently that Boyer, a linebacker who played 10 seasons in the NFL with three different teams, has a way of relating to players and making sure his message hits home.