Here are 18 things we didn't know about Calvin Pryor, the Louisville safety and our 18th overall pick of the NFL Draft on Thursday night:
While in high school, Pryor was captain of three different sports teams.
He starred as a centerfielder in baseball, a point guard in basketball, and a running back and safety in football.
"I was all over the place because I played baseball and I played basketball so I really didn't have an idea of what I wanted to do," he said today. "But around about my junior year when I started getting recruited heavily in football, I felt like that was my best opportunity. I just ran with it."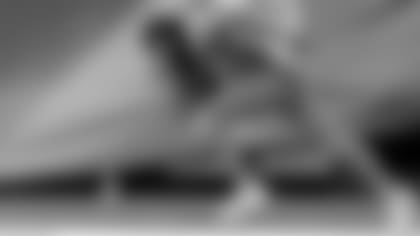 And he ran with it at a 4.58 speed.
"We had him in the upper 4.5's," Jets senior director of college scouting Terry Bradway said of Pryor's 40-yard dash time, "but he plays the game at least at that speed or faster."
One thing Pryor did not do during his high school days, however, was follow pro football.
"I really didn't start watching the NFL until my first year in college," he said.
Instead, he spent much of his time watching basketball games on TV as a passionate Miami Heat fan.
Pryor is a huge fan of retired safety Brian Dawkins, not just for the multitude of earth-shattering hits racked up in Dawkins' 16-year career but because "he was very intelligent as well."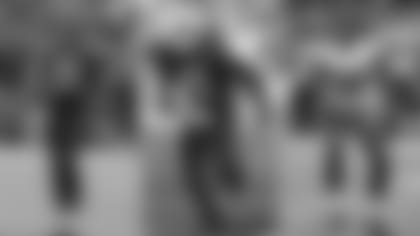 As for current NFL safeties, Pryor compares himself to Kam Chancellor of Seattle and Dashon Goldson of Tampa Bay. "Those guys are big-time hitters," he said, "and they're asked to do a lot."
The communications major will turn 22 on July 2, sharing a birthday with our QBs coach, David Lee.
Pryor had some 30 family members at Radio City Music Hall on draft night, including his daughter, Jayle.
When his name was finally announced, he walked out to "Dreams & Nightmares" by Meek Mill.
Pryor became just the fourth Louisville player drafted by the Jets. We selected QB Browning Nagle in the second round (34th overall) in 1991, S Kerry Rhodes in the fourth (123rd) in '05 and RB Bilal Powell in the fourth (126th) in 2011.
He's also one of four former Cardinals currently on our roster, joining Powell, CB Johnny Patrick and T Breno Giacomini.
Only eight Louisville products had ever been selected in the first round before this year, when Pryor, LB Marcus Smith (26th to Philadelphia) and QB Teddy Bridgewater (32nd to Minnesota) all found their new homes.
Pryor is the first Louisville defensive back to be drafted higher than Round 3 (Ray Buchanan to the Colts in '93).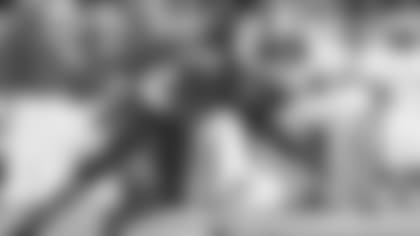 As senior reporter Randy Lange noted late Thursday night, "Louisville Slugger" and "Bonecrusher" can both be used in referring to the newest member of the Green & White. It's safe to say those names are partly the result of his school-record nine forced fumbles.
But there's also "CP3." This one's not because of any love for Clippers point guard Chris Paul or in reference to any jersey number (he wore No. 25 in college). He's formally known as Calvin Pryor III after his dad and grandfather.
This explains the first half of Pryor's Twitter handle @CP3_850. The second half? That's his hometown area code.
Pryor grew up in the "very small town" of Port St. Joe, FL, where he estimates they have two stoplights. "Coming to the city of New York is going to be different," he said, but Port St. Joe is "the place that made me who I am today."