Here are 10 trivia questions for you, Jets and NFL pass-catching fans, about Jets players who've either had 100 receptions in a season in college or the pros or else came close trying. Answers below.
Who had the most receptions in a season in franchise history?
Who had the most catches/game in a season in franchise history?
Name the three tight ends who've had 100-reception seasons in the NFL.
Which Jet had 100 receptions in a season in college and did it again in the pros after leaving the Jets?
Which two other Jets also had 100 receptions in an NFL season?
Besides rookie TE Jace Amaro, which other player on our current roster had a 100-catch season in college?
Which Jets draft choice tied for the third-most receptions in a season in FBS history?
Which Jets draft choice had more collegiate receptions than Keyshawn in 1995?
Name the 100-catch college receiver from aptly named Ball State who had two catches in eight games for the 2005 Jets.
Name the 100-catch Ivy League WR who never played in a regular-season game with the Jets but did participate in a Green & White training camp.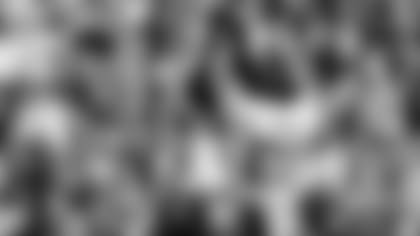 1. Ring of Honor WR Al Toon had 93 receptions in 1988.
2. FB Clark Gaines averaged 7.2 catches per game in 1980. However, he played only five games and had 36 catches that season. Toon's 6.20 per game in '88 is the best among qualifying receivers. And 6.25 per game over 16 games is what's needed to reach an even 100.
3. Tony Gonzalez was the NFL's first 100-catch TE with 102 in 2004. Dallas Clark had 100 for the Colts in '09 and Jason Witten had 110 for the Cowboys in '12. The Saints' Jimmy Graham wound up with 99 receptions last season.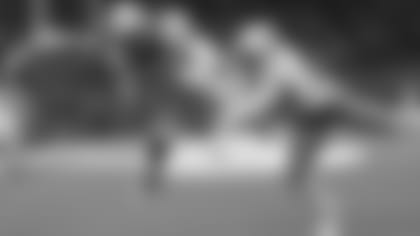 4. Keyshawn Johnson had 102 catches for Southern Cal in 1995, leading to our selecting him first overall in the 1996 draft. Key then had 106 catches in 2001 for Tampa Bay.
5. RB LaDainian Tomlinson had 100 receptions for the Chargers in 2003. WR Derrick Mason had 103 for the Ravens in '07.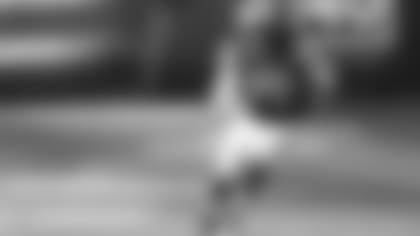 6. WR Greg Salas actually had two 100-catch collegiate seasons — 106 for Hawai'i in 2009, then an encore 119 grabs for the Rainbow Warriors in '10.
7. WR Jordan White, a Jets 7th-round pick in 2012, had 140 catches for Western Michigan in '11.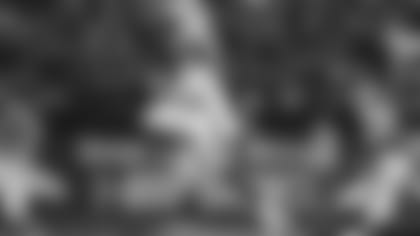 8. WR Alex Van Dyke had 129 receptions for Nevada in '95 before being selected by the Jets in Round 2 in '96 after Johnson was taken first overall.
9. WR Dante Ridgeway had 105 catches for Ball State in 2004.
10. Chas Gessner, who had 114 catches in 10 games for Brown in 2002, was on our practice squad for part of the 2004 season and participated in our '05 training camp.