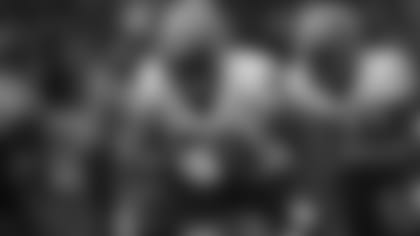 NFL Network's Daniel Jeremiah believes a pair of the draft's top offensive linemen, Florida's Jawaan Taylor and Washington State's Andre Dillard, would be a good fit for the Jets if they elect to trade back from No. 3 overall.
"Their most valuable possession is Sam Darnold, so finding some offensive linemen has got to be in the mix at some point in time," Jeremiah said during a media conference call. "A year after trading up for the quarterback, this might be the year to trade down to collect some picks to help the quarterback."
NFL Network's Chase Goodbread added, "If a team picking later in the first round wants to move into the top five, the Jets could be an ideal trading partner. Jeremiah believes the Jets, with the No. 3 overall pick, could be wise to move down and get one of the draft's top offensive linemen. Their current slot is a little rich for the likes of Andre Dillard or Jawaan Taylor."
The 6'5", 328-pound Taylor played in 37 games for the Gators over the last three seasons, predominantly starting at right tackle. Dillard (6'5", 306), on the other hand, started 39 games at left tackle over the last three seasons for the Cougars.