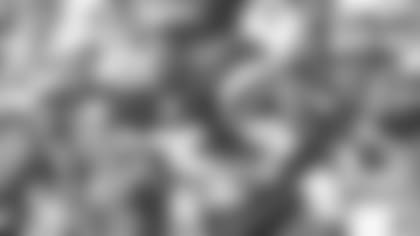 New York's first-year head coach Walt Michaels made some roster changes in 1977. A lot of roster changes.
Only 25 of 52 players from the previous season were still with the Jets. Ten of the 17 players chosen in that year's NFL Draft, including Purdue running back Scott Dierking, who is selected in the fourth round, made the team.
"I was very surprised because I had never heard anything from the Jets prior to being drafted by them," Dierking said. "Whereas a couple other teams like the (Dallas) Cowboys and the (Kansas City) Chiefs would send you team information and you'd get a call now and then that they were interested in you. So, I was blindsided when the Jets picked me.
"But it was actually a perfect place to be drafted because they were starting pretty much with a new team. It was a great opportunity."
After four less than memorable season, the Jets posted a 10-5-1 record in 1981, and made the playoffs for the first time in 12 years.
"The difference between winning and losing is so slim. We started jelling as a team and started having some fun. And once you're having fun with the talent, you just learn how to win after a few years," Dierking said.
"Your first year or two, you're just happy to be in the league so you can tell your friends and your parents, 'Hey, look at me, I made it.' But then your third and fourth year, you're thinking, 'Well, I'm here. Now we've got to do something.' In other words, I'm not going to be here for long. We'd better start winning some games. That was fun when it started happening."
New York concluded the following strike-shortened 1982 season in the AFC Championship Game against Miami.
Labeled as the "Mud Bowl" after a few days of rain left the Orange Bowl field, which had been left uncovered, vaguely resembling the Florida Everglades minus the alligators – Jets halfback Freeman McNeil, who had led the NFL in rushing, was held to 46 yards on 17 carries. The Dolphins won, 14-0.
"Freeman had been just running crazy throughout the playoffs and we hit that quagmire in Miami and that's the only thing that could slow Freeman down at that time, the muddy field," said Dierking. "We just never got our running game going in that game."
With the Jets for seven seasons, 1977-83, Dierking finished his eight-year NFL career with Tampa Bay in 1984. He totaled 2,915 yards and 18 touchdowns on 734 carries, and caught 124 passes for 1,024 yards and five touchdowns.
Dierking and his wife, Erin, make their home in suburban Chicago. They have three adult children: Caitlin; Dan, who like his dad, was also a running back at Purdue; and Shane, who was a Division III All-America defensive back at North Central College, and is now its defensive coordinator.
For the past 32 years, Dierking has worked for The Hill Group in Franklin Park, Illinois, where he is the Vice President of Comprehensive Services.
"We're the largest mechanical contractor in the Midwest. It's heating, piping, plumbing, fire protection, we do all the large industrial and commercial projects," Dierking said. "It's been interesting. It's always something every day new. And the economy in Chicago is still going strong. We've got a great backlog and I don't see it slowing down for a while."
Dierking, on the other hand, is looking forward to slowing down.
"I'm just starting to back away a little bit. We've already talked about an exit plan, so it's getting closer to the end where I can play some golf," he said. "They still want me around to take care of some of the younger guys and contracts and licenses and stuff like that, but it's not 40 hours a week anymore, which is nice."