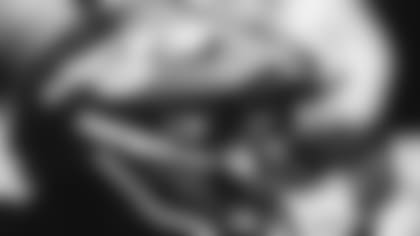 While things don't always go as planned, sometimes the second option turns out to be a better option.
Drafted by the then-San Diego Chargers in 1986 out of Penn State, defensive back Michael Zordich hoped to begin his gridiron career in Southern California. He, however, was released at the end of training camp and spent what would have been his rookie season on the outside looking in.
"I basically hung out," Zordich said with a laugh. "It was a rather miserable year, to say the least. It was not a fun year."
"My agent said the Jets were interested in looking at me, and so I signed in February," Zordich said. "Things were different back then. There were just a couple minicamps and some workouts. I went there in the winter and spring of '87."
Making the Jets' roster, Zordich saw action in 10 games. Finally being able to step onto the field and play in the NFL, was he excited? Nervous?
"A little of both. I was mainly on special teams that year, so I just tried to put my mind on doing the best I could in that arena," Zordich said. "It was fun. It's amazing the players that were on that ballclub. In '87 and '88, unbelievable players. Mark Gastineau, Marty Lyons, Mike Haight, Gordon King, Jim Sweeney, Dan Alexander, Guy Bingham, Ted Banker, I mean, I could go on.
"(My fondest memory as a Jet is) just the fact that I was on the team with Lance Mehl, a Penn Stater. Mickey Shuler was a Penn Stater. Troy Benson, I played against when he was at Pitt. Harry Hamilton and I played together at Penn State. Bob Crable from Notre Dame, we played them when I was at Penn State. Kyle Clifton was a linebacker from the south (Texas Christian), a good dude, too. There was a lot of familiarity in that locker room for me with those kinds of guys."
Zordich also had a lot of admiration for New York's coaching staff, particularly longtime defensive coordinator Bud Carson.
"The best. He was a good coach because he didn't care who he was coaching. He coached the same way all the time. I just loved that," Zordich said. "And he trusted you. If you're out there playing, there's a reason you're out there playing. He expected things from you. He got a lot out of me, I know that.
"I enjoyed playing for him mainly because of the respect that I had for him and his coaching style. He was certainly a very intelligent man in the football world."
Following the 1998 season – his 12th in the NFL with the Jets, Cardinals and Eagles – Zordich retired, but remains in the football world himself as the secondary coach at the University of Michigan. He just completed his fifth season with the Wolverines in a New Year's Day loss to Alabama in the Citrus Bowl.
"Well, I never did want to get into coaching," Zordich laughed. "I'd always been told I am going to be a good coach. I went home (to Youngstown, Ohio), my kids were knee-high and, all of a sudden, I'm coaching at Cardinal Mooney High School. My uncle was the head coach there for years, and he saw me at a family function and says, 'Hey, come for a day and talk to the kids.' I never left."
Zordich moved on to coach safeties at Youngstown State in 2009, and then returned to the Eagles as an assistant coach for three seasons. And then after two years at Youngstown State, he joined Jim Harbaugh's staff at Michigan in 2015.
"It's a great school. Academically, you can't beat it," Zordich said. "When you're recruiting, you feel really, really good talking about the school because it's so good. And then, certainly, the football tradition carries itself.
"I like to see the kids grow. We get them in here as young freshman, and hopefully they leave as well-rounded young men. And then for their athletic career, hopefully they get an opportunity. We've given a lot of guys opportunity to go to the next level. That's what I enjoy."
Making his home in Ann Arbor with his wife, Cynthia, they have two sons, Michael and Alex, and a daughter, Aidan.