The New York Jets will host the annual Alliance for Lupus Research New Jersey Walk with Us to Cure Lupus event on Saturday, May 10, at MetLife Stadium in East Rutherford, NJ.
Jets owner Woody Johnson along with Jets guard and honorary NJ walk co-chair Willie Colon invite you to join us in helping to find a cure for lupus.
The 5K (3.1-mile) walk will include refreshments, entertainment and special appearances by Jets players and Flight Crew Cheerleaders. Registration starts at 9 a.m. and the walk begins at 10 a.m. at the 50-yard line!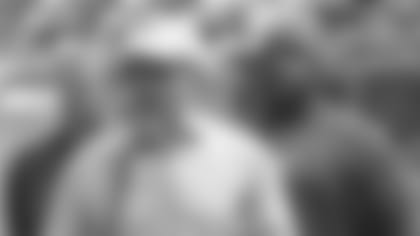 Lupus, an autoimmune disease, affects about 1.5 million Americans. Neither the exact cause nor the cure for lupus is known. If you or someone you know has lupus, or if you simply want to make a difference in someone's life, please consider supporting the walk.
If you can't join us for the New Jersey Walk with Us to Cure Lupus, you can still support our team by bidding on Jets items and experiences at nflauction.nfl.com. With Thursday, May 1, marking the first day of Lupus Awareness Month, all donation proceeds from items listed in May will go to the Alliance for Lupus Research.
The Alliance for Lupus Research (ALR) is a national voluntary health organization based in New York City that was founded in 1999 and is chaired by Woody Johnson. The organization's mission is to find better treatments and ultimately prevent and cure systemic lupus erythematosus (SLE or lupus), a debilitating autoimmune disease, by supporting medical research.