Today was good. Mike Vick came up, he had an interesting observation. He goes, "You know, Coach, wow, playing against this defense, man, it is hard to read those coverages." I'm like, it's hard for me to read them too, because, whoo, I have no idea. We we're rushing two about five times today, so that was a mistake, but we might've fallen into something there. We're like, "You've got to be kidding me here."
But it is amazing when you start doing things, guys think they have it, they grasp it, they know it. There's guys who come up, "I've got this thing nailed." I'm like, "Yeah, no, I've got you. Absolutely you do." And then things move. And so then it's like, they forget. Or you put in something, it goes in one ear and out the other, something else falls out. So you're mindful of that and there's a lot of mistakes that were made today. We had like six or seven penalties today. We were blowing coverages, blowing assignments, and it's a good thing we're not playing because it was kind of ugly out there today.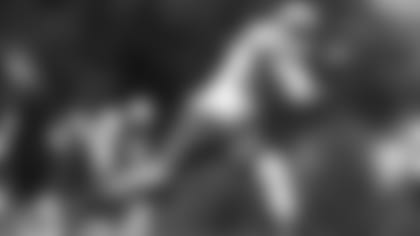 Another example of what you'll see sometimes is a guy will be thinking and then the physical part that he's done, that's easy, all of sudden shows up missing. All you've got to do is look at Jace [Amaro]. Jace had like three drops today. And I'm like wait a second, he did catch 106 balls, right? But he had three drops and that's where clearly a guy is thinking so much that all of a sudden you lose the focus on what job one is: catch the football. So those are things that we're working through.
All this is OK, as long as you improve, as long as you don't see the same mistakes over and over. And that's what you look for. I'm talking to one of our safeties today, it's like, "OK, made that mistake. By the way, when you get this, you've got to play this." "Yeah, I know and I messed it up." "OK, well, the next time it happens, I want to see it be corrected." And it's OK if it is. That's what you look for. But if they're not learning and you're making the same mistakes, that's when you have some problems. So that's what you challenge your guys with, what I challenge our guys with, and it's good.
But I love the way we're really working as a team together. Today, obviously. a big emphasis in the red zone, on Skelly [skeleton] and 7-on-7. And then on the field, it was going to align-empty, motion-to-empty, several different personnel groupings, and it makes communication on offense, it makes a lot of communication on defense. Purposely, we had three checks in some of the calls that we would get on defense and that really challenged the guys, but it's good. We're mixing up those type of periods each day and I think it's been good for us.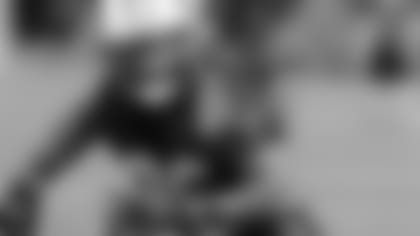 On which rookies have stood out in OTAs…
Hard to say. Some good and some bad. Jace stood out today — he had three drops. It wasn't a good thing. But he's really been looking good until today. There are moments with each guy and you can say some real positive things and then you've got some with growing pains. [Dakota] Dozier's looked good. We've put him in there, right side, left side, different things, and he's done some good things and then he's also jumped offsides about five times, but [we're] seeing some positives. Really, and you can say it about all of them, almost every one of our rookies you can see some positive things and then you also see, oh boy, he's a rookie. With [Calvin] Pryor, obviously it's been the fact that he had some dental issues and I think that's slowed him down. But he's been pretty impressive. For a guy that has missed some time, and then throw him back in there, he was on top of it. So he's been impressive that way to me.
On why he's had Pryor work with the first team today…
Well, again, guys where we think competition, things like that, we expect this young man is going to contribute in a big way for us, there's no doubt. We talk about the competition, but I think there's different forms of it. We've been on this Mike Vick thing and Geno [Smith] and nobody can figure it out. But we've got it figured, it's just that things are different.
Like Dawan Landry. He's running with the threes today. Well, he's not that. Twos, threes, whatever. But I know he knows what to do. I've got to get these other two to work together and communicate together. So that's why you throw him out there. You leave him out there with the ones and let's see what happens, make him communicate with the other guys that are working. And we'll see how it goes.
But I think that's good and I think it's good that Double-A [Antonio Allen] is out there, too. We know he needs to step up and communicate better, so we're putting him in that situation. Because who's the rookie going to lean on? He's going to look over at his partner. And if Landry is out there, you have a tendency to just let him run everything. So as we call him, "Tom," I think that's kind of why we do that.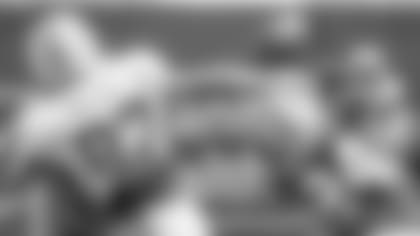 On Dimitri Patterson's man coverage skills…
I think with Dimitri sometimes with the way the rules are, you're not allowed to press, so it's a challenge. Especially like a Ras-I Dowling, even Dimitri, all the corners. If you can do a good job with press, it makes your job a heck of a lot easier in man coverage. But we're not doing it, so they're playing off and things like that. He's done well. I think he's on top of his assignments. He's been pretty impressive.
I just think his type of mentality, the kind of physical player he is, I think that's what we want. We want to have a physical football team. He fits it. He's a finisher. He's just a tough guy, smart and he works hard. And he also really fits us.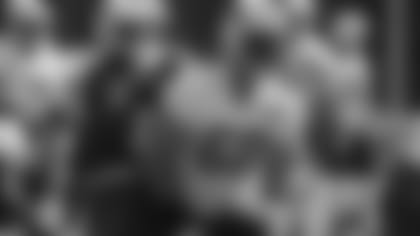 On what is different about Giacomini…
You'll see. I think we'll notice a difference when we play somebody else. You'll see what I'm talking about. He has that reputation and he'll compete all the way to the whistle. But I think once we see it, you'll see exactly what I'm talking about. He's just a big, obviously he's a physical imposing guy, but he's a physical player and he's what you want. You want your whole group to finish the way he does.
On depth at the cornerback position…
I think what you do, you're building your depth because you've going to play everybody and that's where you see Ras-I running with the ones. The little [Jeremy] Reeves — is it Revis or Reeves? I'm not sure — that guy makes plays and so it's hard to ignore it. It's just funny because we brought him in, OK, he'll be a little nickel. Oh by the way, get outside and all of a sudden he's making plays. And that's why through competition. The great thing about competition, let guys compete and it'll be decided on the field.
On if he has spoken with Mike Goodson recently…
The thing I know in this camp, it's voluntary. Right, so he hasn't been here. He volunteered not to be here and I'll volunteer to not answer the question [joking].
On if he expected Goodson not to be here for OTAs…
The way this is, it is voluntary workouts. Personal things come up for different players. You see there's a few guys that weren't here today that are normally out here. It's the way it's set up. It's voluntary. Do I like guys being here? Of course.
On if Goodson would be able to participate if he was here considering his knee rehab…
I'm not going to speculate because he's not here and I don't know where he is.
On where Goodson is with his knee rehab…
We haven't seen him, so I can't answer that question.
On if there is a reason why Darrin Walls wasn't here today…
Yes, there's a reason, but again it's a personal thing.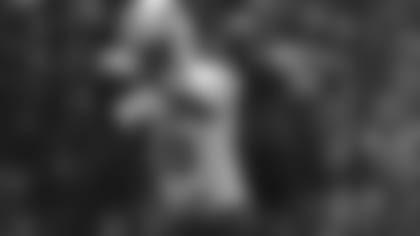 A guy with great quickness, change of direction, those type of things. That's what is impressive with him and he's got a fighting spirit about him. And I think that's an impressive deal. He doesn't realize that he's a little guy. What is he, a buck-70? That's with his pads on. But he's competitive, he's tough, he's got great quickness.
On what he is doing for the Rangers game…
I'll be in front of my TV watching. And I know somebody said, "Rex, wait a second now, you're a Devils fan" Yup. "Rangers fan?" Yup. "Toronto Maple Leafs fan?" Yup. "Whatever fan?" Yup. [Islanders fan, too?} I'm going to drop the first puck with a Billy Smith jersey on, a throwback. I was at a Hurricanes game as everybody knows, and they gave me that jersey. It was a little tight at the time, but it might fit now, though, it might fit now. But that's what I am. Do I like the Mets and the Yankees? Absolutely. Biggest bandwagon, I get it, yes, that's me.
Giants, yes. Unless they're playing the Saints, can't stand them. I know the way it is here. I want their teams to support us, darn right I'm going to support them. But I actually did grow up a Maple Leafs fan and a Rangers fan. Not a Kings fan, not yet, I haven't been out there.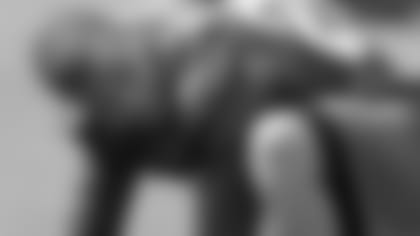 Well, he's been impressive, I think his teammates will tell you that, until the hamstring. He was trying to run with one of our fast guys and made a great play and later came back, he knew enough to stop, which is great, but we've got to get him and he has to understand that he has to be in extraordinary shape. His challenge will be to be in world-class shape. Because we've got to have you out there. He needs to be out there and he needs to get work, because that's when he's going to get better.
And we saw as the year went on last year he got better because of the work on the practice field and in the classroom. So he was taking off from there and now you don't want to see this happen, but he has to step it up because I think he has all the talent in the world.
On his observations of Vick as a teammate and how those observations compare with what he anticipated…
It's not a surprise. You heard about the kind of teammate he was, how he is a very positive person and we always talk about compete and push at the same time and that's what he does. He has been great. From a physical standpoint, man, he can spin it. And good luck trying to run him down. He still has that God-given talent that is fun to sit back and watch from this perspective. I've been on the other side and it was like whoa. Who's going to catch him? I don't think they would have caught Geno today either. That one might have been a long run.
On Eric Decker missing the OTA practice to go with his wife to the CMT Awards…
Well, speaking as a married guy, I absolutely recommend that you would go to that. So that would be recommended, I think. You ask for their support, you need to support them, too. But this is really a voluntary camp. Things like this pop up, this is the time to do it. It's not like it happened during the season, but again certainly we support Eric and things. He would be treated no different than any other teammate regardless of how much they're making.
On Antwan Barnes' recovery from his surgery…
It's slow, but he's getting better. We all wish he was ready to go, but he did have some different issues with his surgery. One thing I know about him is he's going to compete and he's going to do whatever it takes to get back on that field. Where his situation is, I don't expect him to be out here. Will he be ready for training camp? I'm not sure, but I don't expect him to be at the rest of the OTAs and the mandatory camp. He's not ready to do that. Certainly he gives us that punch and that suddenness off the edge that we hope he is able to get back to us.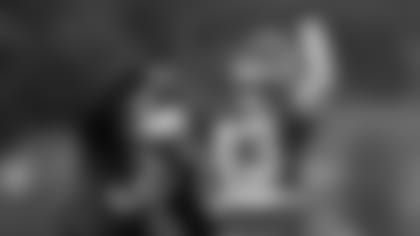 On if he expects Dexter McDougle to get out of his red jersey before training camp…
We'll see. He's itching to go and things. He's got a lot of strength in his shoulder doing certain things but then there's other exercises that it's not as much. Which you worry a little bit if he hits the ground, you don't want him to have a setback of a dislocated shoulder. Those are things you've got to make sure he just gets it completely strong. There's some things he's 100 percent at and then there are others that he is not quite 100 percent at. But again we have been really impressed with him from a mental standpoint and the way he carries himself and the little things that he's able to do, he's been impressive.
On sharing the facility with the Portugal soccer team…
I think we have two guys that maybe know, "Hey, that's a soccer ball," and be able to identify that. Maybe [Nick] Folk and Breno [Giacomini]. I think Breno has a background in soccer, obviously as a goalie. He just stands there like this [arms and legs extended]. Penalty kick, I'm good. You've got to be careful they don't thrown it through the 5-hole on Breno. I understand they got a guy that's pretty decent. If all you've got is one name, you're pretty good, I think. Then somebody said he made 28 million on his contract alone and I was like, "What? Golly." So Seth [his son] is now kicking a soccer ball and not a football.