When I was younger, summer vacations consisted of playing Red Rover, Hide-and-Seek, Capture the Flag and anything that would put me outside.
It's now 2013 and many children can be seen locked in to their smart phone: Tweeting, Instagramming, Facebooking or playing video games. (Even walking over to a neighbor's house has been replaced by XBOX Live.) Unfortunately, these activities have morphed into a general lack of activity for many children — this complacency has doubled childhood obesity over the past 30 years.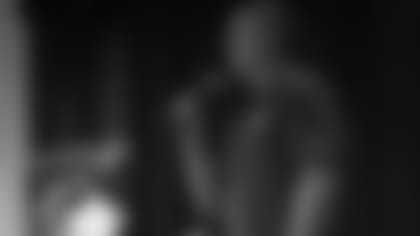 In an effort to get children moving, the NFL launched Play 60, a fitness campaign focused on increasing the wellness of young fans by encouraging them to be active for at least 60 minutes a day. The New York Jets participate in this movement and just this past Tuesday, Nick Folk visited a model school of fitness and nutrition.
Roosevelt Elementary School in Rahway, NJ was selected as the winner of the New Jersey Department of Agriculture's Jets Play 60 *Eat Right, Move More *program after displaying a high level of nutrition and fitness.
Excited young faces and eager, enthusiastic voices filled an auditorium so loudly, you had to be there to believe it. After the noise was tamed, Nick Folk informed the children on the values of eating healthy, and gave them insight on his daily activities: "I eat oatmeal with berries, egg whites, a little bit of orange juice and a lot of water for breakfast." When you looked out at the crowd, the children were surprisingly focused and alert. It became clear this wasn't a typical assembly — these students worked hard for months to claim their prize and they were going to enjoy every second of it.
After his speech, the students asked Folk questions about the Jets, the NFL or my personal favorite "Who's your favorite superhero?" (He responded with The Avengers, who are technically not one superhero but when the guy has made 25 field goals, we can give him a pass.)
Then the children were quizzed on Folk's routine and the importance of being healthy.
This is when the auditorium exploded.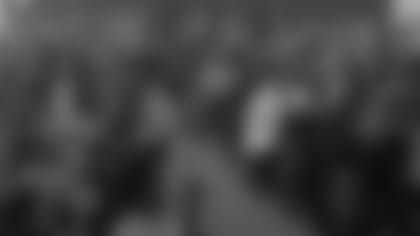 With every correct answer, the chosen child would receive an autographed prize. As you can probably imagine, hands were everywhere! The students were answering every question correctly and the energy in the room was contagious.
It was then I realized these kids are exactly like I was at their age. They don't stay inside and play virtual video games because they don't want to be outside, they just don't know any better. When I asked a second grader if he ever played Red Rover, he looked at me puzzled and said "What's that?"
It's our job to guide these children down the right path. Programs like Play 60 are critical in developing healthy behaviors in young America. Because it always means more to a child when advice comes from, let's say, Nick Folk.