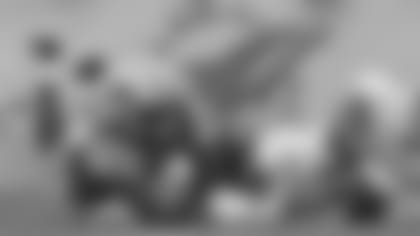 Dee Milliner, CB, New York Jets
Milliner didn't initially live up to the hype that came with being the No. 9 overall pick in last year's draft — missing a handful of games in the first half as he dealt with injury issues — but he really showed something toward the end of the season, specifically in Weeks 16 and 17. In those two games, Milliner broke up 10 passes -- that's practically unheard of, the equivalent of having four interceptions in one game — and snagged three picks. Milliner has the size, speed and long arms needed for the position. He's also a very good tackler and blitzer. Being viewed by many as the replacement for Darrelle Revis didn't make Milliner's rookie year any easier. While I don't know if you can ever truly replace Revis, Milliner has turned it around, and I think he has a better-than-average chance of making the Pro Bowl within the next two years.
*Projection for 2014: 25 pass breakups, five interceptions.*
EA Takeaway*: *After a baptism by fire early, the Jets challenged Milliner late with the roles of covering a pair or leading men in Josh Gordon and Mike Wallace.  And he responded with excellent production as our editor-in-chief Randy Lange pointed out that Milliner unofficially became the first NFL player with back-to-back games of five or more PDs since 1994.
"He hit his stride late in the season," Rex Ryan told me after Milliner was named the NFL's Defensive Rookie of the Month for December.  "I think he'll benefit greatly from an outstanding offseason with our strength coaches and get some bumpers on him if you will.  His future is extremely bright."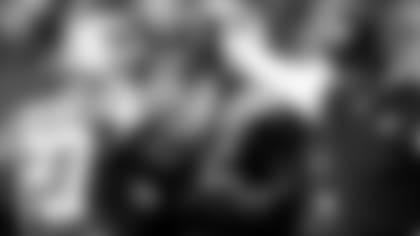 Milliner, an Alabama product who finished 2013 with a team-leading 19 PD in addition to the three INTs and 60 tackles, is now the Jets No. 1 corner.  He will be counted on more in Year 2 and the Green & White are confident that he is ready to excel against some of the league's top wideouts.
"There were times when he wasn't performing the way we wanted him to perform, but he never gave up," said defensive coordinator Dennis Thurman of Milliner on a JTL appearance.  "He kept working hard at it, we kept working with him and then the way that he performed at the end of the year — we expect that he'll pick up from that point and continue moving forward."