There are certain professions that teach you a lot about people.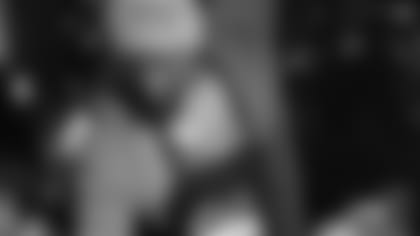 I spent three years after college waiting tables, working at some of the finest restaurants in NYC: The Mark by Jean Georges, Quality Meats and Avoce. To me, the way people treat their servers says everything about who they are. The lessons I learned taking orders, pouring wine and entertaining are endless. I believe everyone should, at one point or another, wait tables in some capacity.
Even professional football players.
And even if it is for charity.
Yesterday Muhammad Wilkerson, Santonio Holmes, Ed Reed, Jaiquawn Jarrett, Quinton Coples, Leger Douzable, Calvin Pace, David Harris and Kyle Wilson all donned T.E.A.M. 96 Foundation aprons and served as waiters at the TGI Friday's in Linden, NJ, home of Muhammad Wilkerson.
"The only profession I've ever had is being a football player," says Santonio Holmes. "I've never had a job myself, so this will be the first time I ever put my talents to work in the kitchen."
The music was blasting as fans sat down and waited for players to come by and take their order. (Of course, it wasn't that cut and dry: there were autographs and in-depth football conversations as well.) Some players were better (Jaiquawn Jarrett) than others (I won't mention any names here), but everyone was there for the same reason: to raise money for education.
"Growing up, I always had friends, people that need that extra step, that extra help to get to the next level," explains Wilkerson.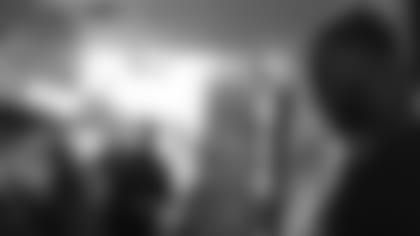 This year T.E.A.M. 96 Foundation will donate eight substantial scholarships to student athletes in Union County public schools.
"Being a father," says Holmes, "I'm constantly telling my kids about education and how it's the most important part of their lives because they'll always have something to fall back on."
Each player stressed how fortunate he is to play in the NFL, but they all also know it could've changed at any moment. The reality is that only .08% of high school football players will make it to the big leagues.
"At the end of the day, it's all about helping these kids reach their goals and move forward in life," says Quinton Coples.
In this case, waiting tables says a lot about the person taking the orders.