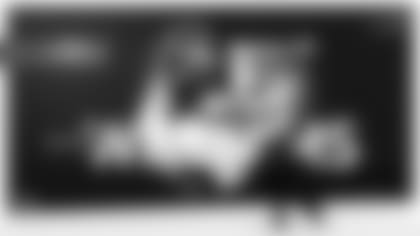 There figured to be multiple suitors for Quincy Williams when the NFL's negotiating window opened on Monday. 
Williams is young (26), he is explosive, and he still hasn't reached his full potential. But the Jets were aggressive in their pursuit of Williams and the young linebacker feels at home on a defense that become one of the top units in the NFL. Williams never got to the market as he reached a deal with the Jets fewer than 24 hours before the financial flurry started across the league.
Williams, a waiver claim from Jacksonville on Sept. 1, 2001, is one of 22 players with 100-plus tackles in each of the past two seasons. He had 106 stops in 15 games last season, tallying 106 tackles, 12 TFL and 3 sacks.
"My biggest improvement would probably have to be my consistency within the scheme, and then learning how I fit in the scheme," he said.
The Jets made a dramatic defensive jump from the 2011 to the 2022 season. With Williams joining a new young group, the Jets finished No. 32 in total defense (397.6 yds/g), No. 28 in yards per play (5.9), No. 32 in first downs per game (23.6) and 24th in sacks per pass attempt (5.62%). After an offseason that featured the drafting of CB Sauce Gardner, the free-agent signing of CB D.J. Reed and the healthy return of DE Carl Lawson, the Jets finished No. 4 in total defense (311.1 yds/g), No. 2 in yards per play (4.84) , No. 3 in first downs per game (18.2) and 10th in sacks per pass attempt (8.09%).
"We basically tore the defense down and started from the foundation," Williams said. "I feel like this year we built the foundation and we have the building blocks to be a great defense. And now we just build from there and be more consistent, and the biggest thing this offseason is about finishing."
With Williams playing alongside Pro Bowler C.J. Mosley, they are the only LB duo with back-to-back 100-plus tackle seasons and are the third Jets pair to achieve that feat since 2000. Williams, who credited Mosley and UFA Kwon Alexander for helping his development, said that the linebackers wanted to be bad guys and embraced roles as villains . Since Williams is always smiling and laughing, he took on the part of The Joker. And with his new contract, Williams can continue wreaking havoc in Gotham for the foreseeable future.