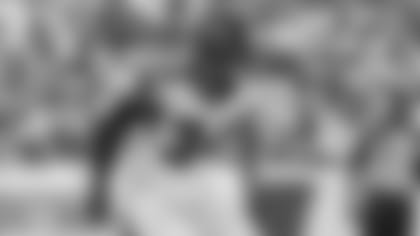 The Jets re-signed the versatile Darryl Roberts in the offseason and added nickel back Brian Poole, but the search for more corners is ongoing.
"That's always a position you're always going to try to add to. You're constantly going to be drafting guys and signing guys and looking for guys on the waiver wire and stuff like that because they're hard to find," said head coach Adam Gase this week at the NFL League Meetings in Phoenix, AZ. "It's hard to find good corners."
While most of the attention regarding the Jets' defense has focused on some questions at edge, Gase says teams can't have enough rushers and enough corners.
"It's like defensive ends," he said of cornerbacks. "Everybody is looking for good defensive ends. You're always trying to keep building, building, building and creating depth."
Last season, Roberts became the first defensive back since Johnny Lynn in 1985 to start at least five games at corner and at least five at safety in the same campaign. A former waiver claim from New England, Roberts appeared in 16 games while making 10 starts and finished with 48 tackles and seven pass defenses. The 6'0", 176-pounder also chipped in with four stops on special teams.
"He was a priority for us. They worked on that for what seemed like a long time, trying to make sure they got that right, got him back," Gase said of Roberts. "The variety is rare. I don't think you see a guy that can play that many spots and then have special teams value. He seems like he's the kind of guy that, 'What do you need me to do and I'll go do it.' It's awesome to be around guys like that."
With Marcus Maye hopefully returning to full health, Roberts figures to spend most of his time on the outside. On the inside, the Green & White jumped at the opportunity to get a veteran nickel in Brian Poole after the Falcons opted not to extend a tender offer. The 5'9", 213-pounder, who played collegiately at Florida with Maye, set career highs last year with 74 tackles, three interceptions and three sacks.
"Brian Poole is an example of at least we have a guy who is good at that spot, that nickel spot," Gase said. "Now it's where are our backups and what are going to do as far as adding depth at the corner spot. You have the draft and possible trades and you have the waiver wire."