The New York Jets had a variety of reactions to their rainy homecoming to SUNY Cortland on Tuesday afternoon for the start of their fifth training camp in six years in Cortland, the small college town of 20,000 located between Syracuse and Binghamton.
Veteran linebacker David Harris is looking forward to playing in the cooler climate of central New York and notes that coming back to Cortland means "it's just that time of year again."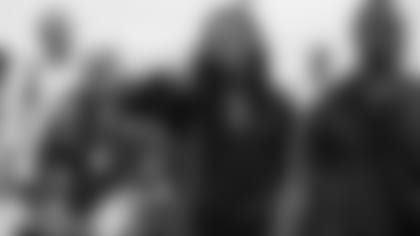 As for first-round rookie safety Calvin Pryor, arriving at his dormitory for training camp reminded him of his freshman days at Louisville.
"I do feel like the first day my parents dropped me off," Pryor said. "My mom was crying — she didn't want to leave me. And even the dorm rooms ... it all brings back memories."
QB Michael Vick, who signed with the Jets in March, said he experienced a lengthy road trip to get to Cortland.
"It was a long drive, I'll tell you that much. I put a lot of mileage on my car. But it's cool," said Vick. "It's always great to get away. It's a nice change of scenery."
It could be that the change of scenery and the chance to build team camaraderie away from home are just what keep head coach Rex Ryan and his coaching staff coming back to Cortland year after year.
"I love it here. I think everybody loves it here," said Jeff Weeks, assistant coach working with the defensive line and linebackers, adding that he thinks Ryan is "right on" for wanting to take the team away from home.
"It's kind of an old-school mentality, but I think you get to learn [about] your players. We've got four guys — Calvin Pace, David Harris, D'Brickashaw Ferguson and Nick Mangold — who were with us in 2009, and besides that it's all new, you've got a new group. It's kind of like a new planting season. I think everybody's excited moving forward, I really do, and this training camp is good for us."
Pryor believes he will look back on this camp fondly. "It is definitely a great memory, things I can look back on," he said. "I can share these moments with my kids and my grandkids. It's just a blessing."
What were the Jets bringing with them to help pass the time between practices, meetings and lifts? The one thing Pryor absolutely had to bring to camp, he said, was his cellphone, which he uses to stay up to date on all things football and to watch motivational clips of boxer Floyd Mayweather.
TE Zach Sudfeld was also prepared for camp, showing up with his ukulele securely in hand to help pass the time between practices. DT Sheldon Richardson packed lighter this year, opting to leave his gaming console at home, noting that roommate Dee Milliner prefers to come back to the room and sleep after practice.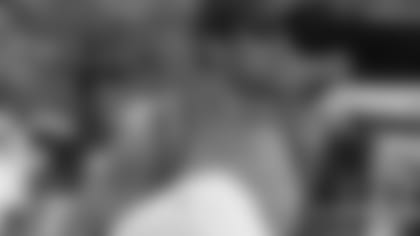 WR Eric Decker said he always felt "the big thing to bring to camp was your own pillow so you can be comfortable sleeping. But this year I decided not to have a TV in my room. I wanted to be able to focus on my playbook and be able to study at night, so for me that was important."
As for Vick, he said he is relying on a picture of his wife and kids to help him get through training camp.
The Jets open training camp this morning in shirts and shorts, no pads, beginning at 10 am. Admission to all training camp practices is free. And the forecasts for Thursday and Friday are for temperatures to be in the mid-70s, partly sunny, and no rain.
---