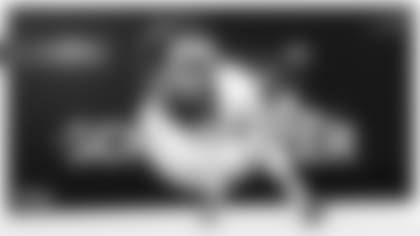 The Jets have signed C Wes Schweitzer. 
Schweitzer (6-4, 300) started 6 games for the Washington Commanders last season and appeared in 7 games. He played right guard (71 snaps) and center (348 snaps) in the 2022 season. The San Jose State product has started 60 of the 80 games he's played in over his six NFL seasons. 
Schweitzer has taken snaps at every position since being drafted by the Falcons in sixth  round in 2017. He's predominantly played left guard with 2,219 snaps, followed by right guard 1,979, center 430, left tackle 3 and right tackle 1. 
Schweitzer, 29, started all 16 games at right guard as a rookie before serving as a backup interior lineman. He played three seasons in Atlanta and played in 46 games (36 starts). He signed with Washington in 2020 and has played the last three seasons for the Commanders, starting in 24 of his 34 appearances. Schweitzer has taken 4,422 snaps on offense and 305 on special teams in his career.