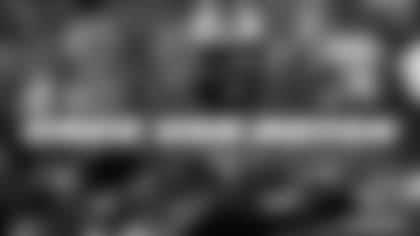 The Jets have signed G Greg Van Roten.
Van Roten started 11 games last season at left guard for the Panthers before he was placed on injured reserve with a toe injury. The sixth-year veteran started 16 games for the Panthers at LG in 2018.
The 6'3", 305-pounder originally signed with the Packers in 2012 as an undrafted free agent and the Penn product appeared in 10 games his first two seasons in Green Bay. He was released following the '13 season and spent training camp with the Seahawks before he elected to go north of the border.
Van Roten played two seasons with the Toronto Argonauts of the CFL and re-entered the NFL in 2017, signing with the Jaguars in February. The 30-year-old was then released in May and signed with the Panthers and appeared in 10 games that season, contributing on special teams and serving as a backup center and guard. Van Roten, who was born in Rockville Centre, NY and attended Chaminade HS, signed a two-year extension with Carolina in 2018.
"If you really want it, you have to be willing to sacrifice a lot to get it because if you're one of the guys like I was, an undrafted free agent not coming out of a big college, I didn't have the pedigree a lot of other players have," Van Roten told NewYorkJets.com contributor Jim Gehman about his journey. "So you just have to kind of scratch and claw your way. I knew from a young age that football was something that I wanted to pursue."
Pro Football Focus named Van Roten the Panthers' most improved player following the 2019 season and ranked him 15th among left guards. Van Roten is the fifth offensive lineman to reach agreement with the Jets this offseason as general manager Joe Douglas continues to bolster the unit.