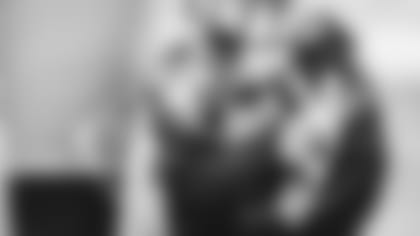 The Jets have signed OL Chris Glaser to the active roster, DL Bruce Hector to the practice squad and release DL Elerson Smith from the P-squad.
Glaser (6-4, 306) rejoins the Green & White from the Cowboys practice squad. He originally signed with the Green & White last August after spending time with the Chiefs. Glaser, who first signed with Kansas City as an undrafted free agent out of Virginia in 2022, spent time earlier this season on the Jets P-squad. Glaser had 44 starts in college and helped UVA finish third in the country total offense (518.8 yards per game) and second in passing (392.6 yds/g). He played both right and left guard for the Wahoos.
Hector (6-2, 296) spent time with the Jets in the summer and signed with the team in August. Before that, he played with the Arlington Renegades of the XFL. Hector played in three games for the Lions last season and had 5 tackles on 52 snaps. He first signed with the Eagles in 2018 as an undrafted free agent out of South Florida and has had stints with the Cardinals (2019), Panthers (2020) and Titans (2021). Hector has played in 14 career games (1 start) and has 7 tackles, 0.5 sacks, and 2 QB hits.
Smith (6-6, 252) played in five games for the Giants last season. He was originally drafted by the Giants in the fourth round in 2021 out of Northern Iowa. He's played in eight games in his career and has taken 121 snaps on defense as well as 145 on special teams.