Special teams coordinator Thomas McGaughey has been in and out of the Atlantic Health Jets Training Center since joining the team in early February, but it wasn't until recently that his players got to see him in action.
"He's so intense and I love it," LB Troy Davis said. "He approaches the game like a champion. He preaches that we bring the same effort you would bring in a championship game to everything we do, from the practice fields to the meeting rooms, each and every day."
"The cool thing about T-Mac is he really teaches it up, just like you would offense or defense," LB Nick Bellore said. "It's not just like 'Go out there and run.' He's ramming it up a whole 'nother level in terms of details, and that mentality he brings is really great."
Although Bellore didn't play special teams in college, it's become the bread and butter of his NFL career. "I really was starting blank here," he said, crediting McGaughey's predecessors, Mike Westhoff and Ben Kotwica, for his first three seasons of special teams success.
A blank slate no longer, this old dog will need to learn some new tricks from McGaughey, and it's a process that Bellore is very much looking forward to experiencing.
"I think it will take my game to a whole different level, which I'm excited about," he said. "I'm always going to do the stuff that's gotten me to where I am, but it's just like any time you change coaches. You take the good from the old and combine it with all the new stuff you learn."
Already, Bellore has learned some new tips, "a lot of stuff that I never really even thought to do," he said.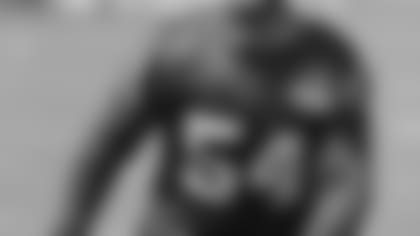 For example, he said, "Just talking about punt return, before it was kind of just holding your guy up as long as you can and blocking him any way possible, but now we have a plethora of techniques and ways to block our guy."
And in line with what Troy Davis said, Bellore has also noticed an increased emphasis on hustling — always — in everything they do.
"He really drives that home," Bellore said. "It makes for tough practices, but it gets us ready for the game so it's going to pay off big time."
"He is a champion," Davis said in reference to McGaughey's Super Bowl ring won as the Giants' assistant coordinator in 2007, "so he knows what it feels like to be on that side of the ball. I don't know, and a lot of these guys in this locker room don't know. He knows what it takes, he's seen what it takes, and we have to trust him and what he's telling us. Anything he tells me to do, I'm going to do it 100 percent to the best of my ability."
With OTAs and minicamps now in the books, the first wave of reviews is in.
Coach McGaughey is passing with flying colors.
The top 10 photos of the New York Jets 2014 Minicamp