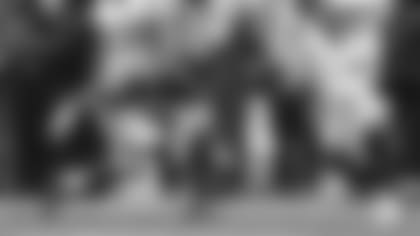 In just his third season in the National Football League, cornerback Arthur Maulet has experienced his fair share of adversity. From an undrafted free agent in 2017 to becoming an impactful piece in the Jets' defensive backfield, the 26-year old Memphis product is buying in to the process ahead.
"It's been a roller coaster, but you've got to keep your mind on one thing, and one thing only, and that's getting on the field, making plays and winning," Maulet said. "I'm going to continue doing that my whole career. Adversity doesn't set me back, it just makes me stronger and I love it."
Since signing a reserve contract with the Jets last January, Maulet ensured a spot for himself at One Jets Drive both on the practice squad and the active roster. The 5'10", 190-pound CB has played in nine contests — starting a career-high three games — and recorded 18 tackles. He credits Gregg Williams for being ready when his number was called after the Green & White placed Trumaine Johnson on injured reserve and Darryl Roberts missing time due to a calf injury.
"Gregg does a good job at practice putting pressure on us to be great, so when I get in the game, I feel like it's easy," Maulet said of his defensive coordinator. "I already know my job and I already know what I need to do so all I have to do is execute. There's no pressure, I just do my job and have fun with the guys on the field."
Maulet made his third consecutive start against the Raiders and was joined by rookie cornerback Bless Austin for a second straight week. Maulet contributed a career-high seven tackles in the 34-3 win as the Jets held Derek Carr to just 127 yards passing.
"We try to work together and be as a team and rally to the balls and make plays," Maulet said of the DBs.
Although Roberts is nearing a return, Maulet could remain in the starting lineup Sunday when the Jets hit the road to take on the 0-11 Bengals.
"They're a good team. I look at what they do, I look at their scheme. I look at every team the same and I give every team the same respect. They're a good team and we have to go in there and handle business," he said. "We're meshing together and finally playing complementary football with all three phases. I think if we continue to do that, we'll be successful. That's our main focus, is coming in on Wednesday and getting better. One day at a time — be where your feet are."