In his 12th professional season and with his sixth professional team, Ryan Fitzpatrick continues to be one of the toughest competitors in football. He got knocked down today, got back up and fought valiantly until the clock read zeroes. But Fitzpatrick and the Jets didn't have enough to overcome mistakes and missed opportunities in a 27-23 loss here at Hard Rock Stadium as the Green & White saw their two-game winning streak snapped and they fell to 3-6 overall.
It didn't look good in the closing seconds of the third quarter. Fitzpatrick was hit low by DT Jordan Phillips and he crumbled to the ground. Fitzpatrick lined up to take the next snap, but he turned away and fell to his knees. Medical personnel rushed onto the field and Fitzpatrick went to the sideline for evaluation.
"I'll get an MRI tomorrow morning and figure it out," Fitzpatrick said of his knee. "I just kind of got hit low and rolled up on there. I was trying to stay in, but I didn't want to jeopardize … (The) next snap was under center, and I didn't know if I'd be able to do it or not. I went to the sideline and put a brace on it. They checked it out and then I went back in."
Second-year passer Bryce Petty came on, finishing a late third quarter drive that extended into the fourth quarter with a couple of completions. The Jets settled for a Nick Folk field goal and cut their deficit to 20-16.
"He was okay," said head coach Todd Bowles of Petty, who hit on two short passes for 19 yards. "We put him in there, he did a good job. He didn't panic, he took his reads, and I think he did a good job."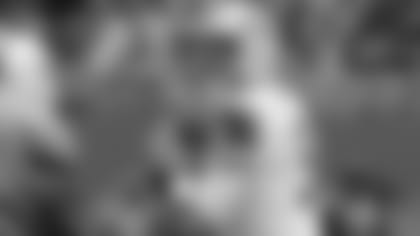 But the battered Fitzpatrick returned on the next series, coming out firing. He went long to Brandon Marshall and got 26 yards in pass interference yardage on Byron Maxwell and then threw a fastball over the middle to Quincy Enunwa for 25. It appeared the Green & White had grabbed a lead on Robby Anderson's long reception up the visiting sideline, but the rookie was ruled down by contact and a 40-yard score was negated. Three players later, Fitzpatrick took points off the board when he threw an errant ball while backing up and the gift was intercepted by CB Bobby McCain.
"It all falls on the quarterback. There are a lot of things that I could have done better today and didn't," said Fitzpatrick. "I think as the quarterback and the guy that is sitting there making a lot of the final decisions — whether it's who to throw the ball to or what play to run or check to a pass or vice versa — a lot of it falls on the quarterback."
Fitzpatrick, who was also intercepted by Phillips in the third when he never saw the dropping defensive tackle, would have another chance though.  The Jets defense forced a three-and-out and P Matt Darr did not cleanly handle a fourth-down snap. That set the Green & White up in the red zone for a fifth time and they finally converted with a TD as Fitzpatrick threw a dart to Jalin Marshall.
"You can pull some positives from the game," Fitzpatrick said. "I think Jalin Marshall did a nice job. He really stepped up on offense and did some nice things. He scored his first touchdown. Our younger guys at receiver continue to emerge. Robby  did some nice things."
But the lead was short-lived with KR Kenyan Drake took the following kickoff 96 yards back for a score. In a see-saw affair, Fitzpatrick and the offense did not have a final counter.
It was a frustrating day for the game passer, who led the Jets to scores on each of their first three possessions. But he missed some targets including an open Marshall in the end zone on a slant. Despite out-gaining the Dolphins, the Jets settled for field goals inside the red zone and both the picks were costly. He finished 17 of 28 for 193 yards with the 1 TD and the 2 INTs.
"I think the Dolphins, we give them a lot of credit, but we had opportunity after opportunity and didn't get it done," Fitzpatrick said. "That's a frustrating one, especially for us on offense. (We had) a lot of opportunities in the second half."
Top Images from the Week 9 Matchup in Miami