As of Monday, overthecap.com reported that the Jets have close to $28 million in cap space.  What are the current team needs?
2013 Starters: Dee Milliner & Antonio Cromartie on the Outside, Kyle Wilson at Nickel
Last Sunday, the Jets released Antonio Cromartie instead of absorbing close to a $15 million cap hit.   Dominique Rodgers-Cromartie reportedly visited the Green & White over the weekend, but ESPN Insider Adam Schefter just reported moments ago that DRC has joined New York's NFC representative.  If the Green & White lined up tomorrow, their projected lineup might be Milliner and Walls with Wilson in the slot.
Who is Available: Antonio Cromartie visited the Cardinals, but there have not been any reports of a deal.  If his hip has healed, would the Jets consider a reunion with the DB who turns 30 on April 15th?  In addition to Cro, other names floating about include Carlos Rogers, Champ Bailey, Dimitri Patterson, and Jabari Greer (coming off a knee injury).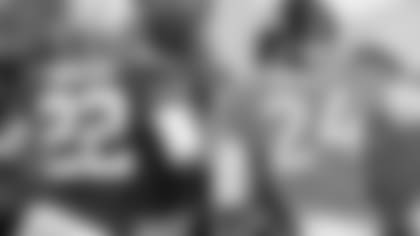 2013 Starter: Willie Colon
Colon, who reportedly tore biceps in the season finale against the Dolphins, started all 16 contests for the Jets in 2013.  After signing on March 16th, he was part of a line that helped propel the Green & White to finish sixth in rushing.  Colon and Vladimir Ducasse are unrestricted free agents while Will Campbell, a sixth-round project out of Michigan, enters an important offseason.
Who is Available:  This isn't considered a deep group.  Veteran Travelle Wharton might be the best of the lot and former Bucs G Davin Joseph is hoping to rebound from a torn patella tendon.   You wonder if the Jets will re-visit with Colon in the not too distant future.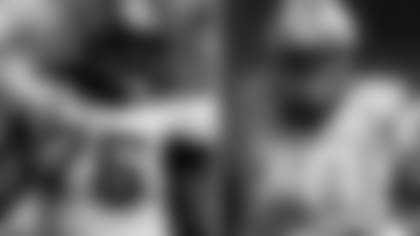 2013 Starters: Dawan Landry & Ed Reed
Landry, who served as Rex Ryan/Dennis Thurman's secondary QB, is under contract while Reed is a UFA.  Despite appearing in only seven contests last season, Reed tied for the team-lead with three interceptions and he served as a mentor for the Jets young safeties.  The Jets are high on Antonio Allen, a former seventh-round pick out of South Carolina who made eight starts last season and finished with 69 tackles
Who is Available: This list dried up rather quickly.  Chris Clemons remains unsigned.    The Jets, who also like Josh Bush behind Landry, may elect to wait to the draft to address this spot.    Reed would seem to be a logical fit due to his familiarity with the defense.
2013 Starters: Santonio Holmes & Stephen Hill on the Outside, Jeremey Kerley in the Slot
After releasing Tone, the Jets secured arguably the top wideout on the free agent market in Eric Decker.  Jeremy Kerley might be one of the most underappreciated players in the game today.  David Nelson was a solid in-season addition and Stephen Hill has to rebound from a disappointing injury-plagued season.
The Jets could sit tight and wait for the draft, or they may elect to dip back into the free agency market.  Marty Mornhinweg says you must throw the ball to score in the NFL and Jets were 7-1 when scoring 20 in 2013.
Who is Available: NFL Network's Ian Rapoport reported today that the Jets are interested in former Seahawks WR Sidney Rice.  James Jones (UPDATE: Jones reportedly agreed to terms with the Raiders late Monday), Miles Austin, Kenny Britt, Lance Moore and Jason Avant are a few of the other names on the secondary market.  Former Jet Jerricho Cotchery is also looking for work.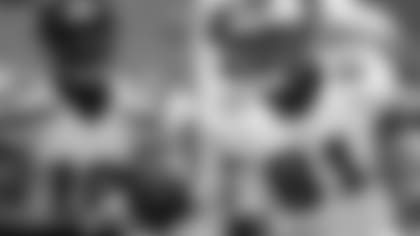 2013 Starter:  Jeff Cumberland
The Jets kept Cumby in-house, but Kellen Winslow is an unrestricted free agent.  Zach Sudfeld, who was claimed off of waivers from the Patriots, caught five passes as a rookie.
Who is Available: Jermichael Finley, coming off spinal fusion surgery, visited the Seahawks.  Former Jets TE Dustin Keller also suffered a devastating knee injury last year, but he is a solid receiving option when healthy. Ed Dickson might provide a nice complement to Cumberland because he is a proven blocker.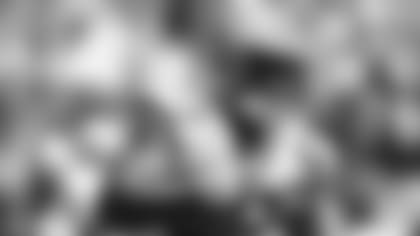 Goodson had a year to forget with a suspension for violating the NFL's PED policy and then a knee injury that ended his abbreviated campaign after two games.  The Irvington, NJ native is still under contract and a healthy Goodson was the fastest man on the Jets roster last season.  He was a threat to go the distance every time he handled the rock.
Who is Available: LeGarrette Blount and Maurice Jones-Drew are unsigned as of St. Patrick's Day.