NFL Network's Alex Flanagan interviewed Jets head coach Rex Ryan today during a break at the league meetings in Dana Point, Calif. Flanagan asked Ryan on the possibility of the Green & White trading for Broncos QB Jay Cutler.
"If there is a player we believe could improve our football team, it would be in our best interest to go after him regardless of the position," Ryan said. "I know everything's written the way it is out there, but quite honestly I'm very happy and comfortable with the quarterbacks we already have, with Kellen Clemens and Brett Ratliff in particular."
Ryan is comfortable because he believes both Clemens and Ratliff have talent and system continuity is an added bonus.
"These are guys who just need an opportunity. They're young quarterbacks, but they're veterans in this system. We're fortunate to be able to keep Brian Schottenheimer as our offensive coordinator and this will be Kellen's fourth year in this system, so he's not coming in as a rookie. He's a veteran in this system and I think he should be able to take off.
"It's a physical thing — it won't be a mental thing with either one of these two young guys."
Ryan, who believes the Jets will have one of the NFL's top defenses in 2009, wasn't willing to divulge much about the Jets' draft plans.
"I still think there are areas we can improve our football team in, but I'm not going to really say what those areas are," he said. "We're in a position where, regardless of the position, I think we can take the best player because I feel good about our team."
50th Anniversary of the AFL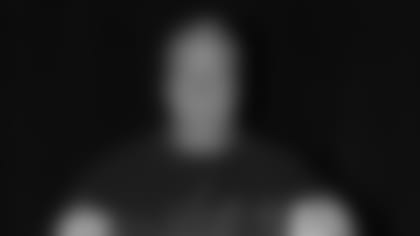 On Monday, the league announced that it will have a special Monday Night Football doubleheader on opening weekend. While I would have liked to see the Jets in this spot, the pair of matchups of AFL originals are compelling. You've got the Bills and the Patriots in Foxboro as TO makes his Buffalo debut and Gisele's hubby makes his comeback. Then Al Davis's Raiders will play host to the Lightning Bolts.
The Jets will wear their AFL Titans throwbacks on two occasions this season. You've seen the navy and gold jerseys — and Rex is shown, second from the right, holding one up at the owners' meetings with his fellow coaches of the eight original AFL teams — but they'll debut the road whites in '09 as well. As of now, I haven't heard a peep if/when the Jets have any nationally televised games.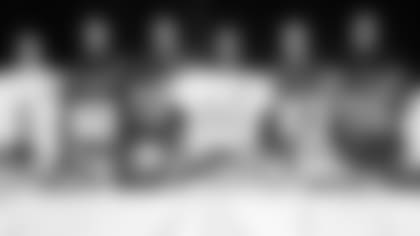 Flight Crew Audition Dates Ahead
Brian Mulligan, our director of gameday ops, just stopped me in the hallway and said the team will release some important Flight Crew information Wednesday. The Jets are set to announce the dates, times and locations for this year's tryouts. I'm also hearing a Flight Crew calendar could be in the cards in the not too distant future.
It's official on the uniform front. LB Bart Scott will wear No. 57 this season, the same number he wore with the Ravens. That means that Jason Trusnik has found a new home. He swaps 57 for 96, the number that opened up when David Bowens left the Jets for the Browns.