Tony Dungy knows John Idzik better than most and he is quite familiar with the Jets GM's philosophy on player acquisition.
"John is approaching it very much like we did in Tampa," Dungy told me today.  "You're not using free agency to build your team.  You're using it to fill in.  You want to build for the long haul and take in the short run just little steps that are going to help you.  I think John has a great plan I'm looking forward to seeing it unfold with the Jets.  I hope people don't become impatient because I really do believe building through the draft in the long run is the way to go."
They were teammates with the Buccaneers as TD served as the head coach for the Pewter Pirates from 1996-2001 while the latter was the Buccos director of football administration.  Some members of the Jets fanbase have grown weary of the team's perceived lack of spending because OvertheCap.com reports that the Jets are currently a league-high $32 million under the NFL's mandated salary cap.
"We always liked to leave ourselves a little bit under the cap when I was at Indianapolis and at Tampa.  You anticipate drafting well, developing great players and then you want to be able to re-sign them," Dungy said.  "You want to be able to keep the guys you have and that is kind of the long range plan.  I can kind of see what is unfolding for the Jets.  The fans are just going to have to be patient, but I really believe in John Idzik."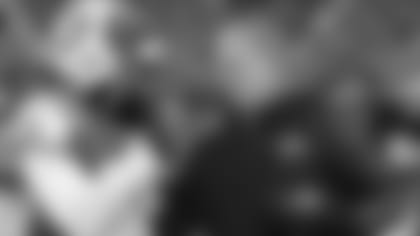 In addition to re-signing seven of their own free agents, the Green & White dipped into free agency with the additions of RT Breno Giacomini and WR Eric Decker.
"They've had big-play guys, but he's going to be more in the Jerricho Cotchery mode," Dungy said of Decker.  "This is a dependable guy and you can count on him.  You know what you're going to get week-in and week-out and then he's a piece to build around.  I like Eric Decker.  I think he's going to bring something that maybe this receiving corps hasn't had in a while."
The Jets have been linked to Eagles WR DeSean Jackson and CEO Woody Johnson told the media Sunday that Jackson was among the players his team is looking at.  Currently under contract, Jackson has been a controversial figure in Philly.
"He is an electrifying guy, he can make big plays," Dungy said of D-Jax.  "He's going to help you score points, but is he going to be that added ingredient that's going to add to the locker room?  So it's not just piecing together talent, putting together chemistry.  I know that's what John Idzik's all about and looking for right now — that chemistry that is going to make them not just a talented team, but a winning team and a great team."