You wonder how NFL scouts view Johnny Manziel.  Blessed with astounding athletic gifts, Manziel is a showman and once again entertained us all last week with a pro day that had a Broadway feel.  But put away the theatrics for a moment and I believe Jets Nation has a reason to root hard for all these quarterback prospects over the next month.
The Jets are hoping Michael Vick's addition will bring out the best in Geno Smith.  And while GM John Idzik will stick to a talent-based approach on draft weekend, it seems extremely unlikely that the Jets would spend a first-round pick on a signal caller.  But a quarterback run at the top of the draft could help the Jets add another weapon for their 31st ranked pass offense or perhaps one of the top cornerbacks in this year's class.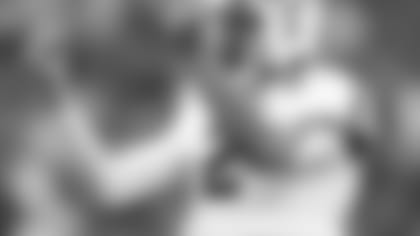 The action figure known as Johnny Football, dressed in camouflage shorts and a black Nike jersey, chose to wear shoulder pads and a helmet during a workout that was attended by 75 personnel from 30 teams and former president George H.W. Bush and former First Lady Barbara Bush.  Apparently Manziel worked out to a softer Drake soundtrack (Interesting sidebar: Toronto Rapper and Jay-Z might have some beef) when the president arrived.
Manziel, who worked exclusively under center, had a good outing while completing 61 of 64.   Blake Bortles reportedly had a better pro day than the gloveless Teddy Bridgewater, but we caution everyone that throwing in a controlled environment is a bit different than standing in the pocket than when Sheldon Richardson is breathing down your neck.
The Texans (No. 1 overall), the Jaguars (No. 3 overall), the Browns (No. 4 overall), the Raiders (No. 5 overall), the Buccaneers (No. 7 overall) and the Vikings (No. 8 overall) are all possible quarterback landing spots.  Fresno State's Derek Carr and LSU Zach Mettenberger, who performed well in a pro-style offense under Cam Cameron and is scheduled to throw on April 9, also are names to keep your ears out for.  ESPN analyst and former Colts GM Bill Polian is on record saying that he believes former Eastern Illinois QB Jimmy Garoppolo will be a first-round pick.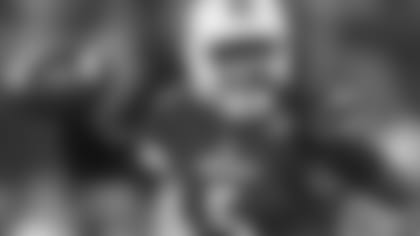 In Mike Mayock's latest QB prospect rankings, the NFL Network draft guru has vaulted Manziel to No. 1 followed by Bortles, Bridgewater, Carr and Garoppolo and AJ McCarron tied in the fifth spot.  The more of these names that come off the board early the night Thursday May 8th, the better for the Green & White.
As the Jets study the secondary free agent market, their needs at present time include cornerback, wide receiver, tight end, safety and edge pass rusher.  They have enough picks to take a flyer on a developmental QB late, but the Jets figure to be out of the passer market early.  That doesn't mean the top QB prospects won't play a huge role in the Jets' drafting process though.