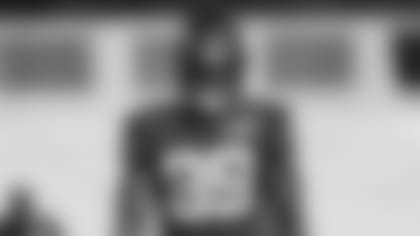 Last season Chris Herndon emerged as a significant contributor on the Jets offense while surprising many with his solid rookie performance. He is a complete tight end who wants to help the Jets in every facet of the game.
"I take a lot of pride in being versatile because it allows you to do more on the offense and it allows you to show how selfless you are," Herndon said. "A lot of people don't like being a blocker and a catcher, but I feel like that's something that's helped me along the way."
In 2018, the 6'4", 253-pound tight end recorded 39 receptions for 502 yards and four touchdowns, three of which came in consecutive weeks. Although Herndon's skill set has allowed him to provide the offense with multiple options, head coach Adam Gase still would like the second-year TE continue to make progress in certain areas.
"He needs to take another step and execute the play call when the ball comes to him. Do a good job of catching it, and get the run after the catch," Gase said of Herndon. "That's where he's really a problem for a defense. He catches the ball and when he gets in space he can do some damage. We just need to see him keep progressing and keep learning the details of the offense."
As Herndon prepares to miss the first four games of the regular season due to a suspension handed to him from the League back in July, he will continue to take reps in preseason game action. Gase has made it clear that he has no intentions of cutting down Herndon's playing time.
"We feel good about where we're at right now with the other guys. Kind of have an idea how we're going to handle this going forward," Gase said. "He wants to be in there. We need him in there. I want him to keep doing what he's doing. I want him to focus on this week. I don't want him to worry about the first four weeks of the season."
With a dependable group that includes sixth-year veteran Ryan Griffin, fifth-year veteran Daniel Brown, fourth-year Jet Eric Tomlinson and rookie TE Trevon Wesco, Herndon is confident his teammates will seize the opportunity to step up in his absence.
"They're all going to do what they have to do," he said. "Just watching them practice, everyone is locked in and I feel like they're going to do just fine."