"What I like about photographs is that they capture a moment that's gone forever, impossible to reproduce." * ― Karl Lagerfeld*
This season was full of those moments.
After the season wrapped up, I began looking back at pictures that either I took or our photographers captured. I'm so thankful for the little bits of the past frozen forever, because now they say so much more than words ever could.
And because we all know that showing is better than telling, I've chosen ten pictures that highlight some of my favorite moments of the 2013 season.
Let's kick it off with pictures 1-5!
September 6: Jets Kickoff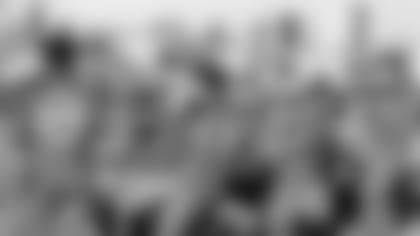 It was only my second day on the job and I was at a kickoff party in Hoboken surrounded by fans, food and fun. The Aviators were unveiled and threw it down in perfect, sunny weather, with the Manhattan skyline as their backdrop.
It was my introduction into the Jets, done in a way only New York can do.
September 8: Season Opener vs. Tampa Bay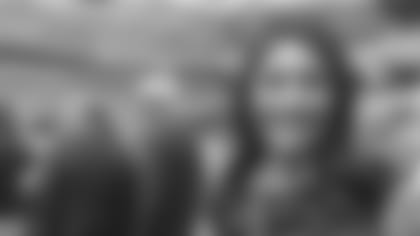 * This is the day that everything became a living reality for me: I was actually on the field, interviewing celebrities and preparing for the game.*
It will forever be my "Aha!" moment.
September 8: Moments After the Bucs Game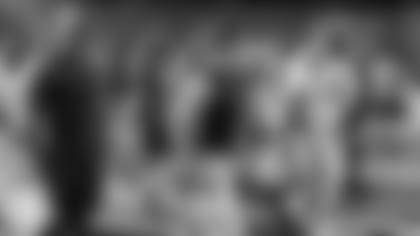 I watched the game from the press box, but with 5 minutes left, EA and I both walked down to the field to see the end from the sidelines.
I couldn't have asked for a better first experience: Nick Folk kicked a 48-yard field with 2 seconds remaining to give the Jets an 18-17 win over the Buccaneers. It was a spectacular ending to my whirlwind of a day and the beginning of a season that proved many critics wrong.
I took this picture as soon as the game was over. The ray of light pouring in says it all.
September 22: Buffalo vs. Jets
The problem with celebrities is that often times when you meet them, they are not who you think they are. You've built them up in your head and they leave your expectations on the ground, shattered.
I love Adam Pally. *Happy Endings *was one of my favorite shows and when it was cancelled, I was shocked. And devastated.
So you can imagine my excitement when I was told I would be interviewing him before the game.
I built it up, and (if the picture isn't clear enough) he exceeded my expectations.
Also, now I have *The Mindy Project *to look forward to.
September 23: Strikes for Sickle Cell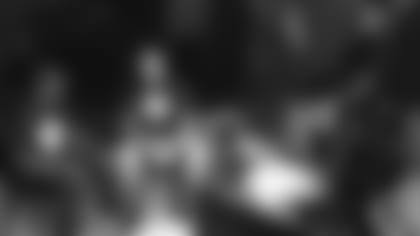 Football, to me, is about much more than what happens on the field. It's a platform many players use to make a difference in their community. That's what *Point After *is all about.
On this particular day, Santonio Holmes gathered several other teammates and bowled to raise money for his foundation III and Long. It was the first time I was able to get to know the players off-the-field and see them interact with fans on a personal level.
It solidified everything I've ever wanted to do in my career and made this job even more special to me.
(It also taught me that professional football players are just that: professional football players, not to be confused with professional bowlers.)
Moments 6-10 to come, stay tuned….