UNITED WAY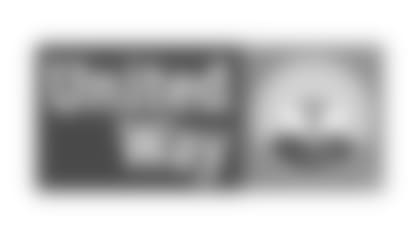 Since 1973, United Way, the NFL and the New York Jets have had the most visible and longest-running charitable collaboration of its kind. Every year, thanks to community service projects and public service announcements, millions of Americans learn about United Way's vital work and the volunteer spirit of the NFL.
Combining their rich histories of active community involvement, United Way of New York City, United Way of Northern New Jersey, United Way of Essex and West Hudson and the New York Jets have teamed up to drive home the importance of community involvement. Their community outreach efforts include the Hometown Huddle, an annual hands-on volunteer project with players, the Gridiron Gala, New York City's premier charity event, Character Playbook, an innovative digital learning experience that uses evidence-based strategies to educate students on how to cultivate and maintain healthy relationships during their critical middle school years and Tix for Kids, a charitable ticket turn-back program for season ticket holders.
The New York Jets implement Tix For Kids with the United Way of New York City. The charitable ticket distribution program was created in 2003 to give season ticket holders an opportunity to donate their tickets to underprivileged children. This program allows numerous children to experience the excitement of the NFL first-hand as many of them have never attended a professional football game.
United Way of New York City makes these donated tickets available to children and youth participating in their programs via community-based organizations throughout New York City, including Children's Aid Society, East Side House, Good Shepherd Services, Partnership with Children, Sports & Arts in Schools Foundation and many others.
Log in to your My Jets Account by clicking Manage My Tickets at myrewards.newyorkjets.com. There is no charge for this service. Upon receipt of your ticket donation, United Way will issue a written letter of confirmation recognizing your charitable donation for tax purposes.