Throughout the season, share your best videos and photos as you cheer on the green and white from home.
The best submissions will be featured in gameday videos, on social & digital media and throughout other popular Jets platforms. We'll also take some of our favorites and play them at MetLife Stadium for players to see!
We want to hear your loudest J-E-T-S chants, watch your best touchdown dances and see great moments with your family and friends before, during and after Jets games!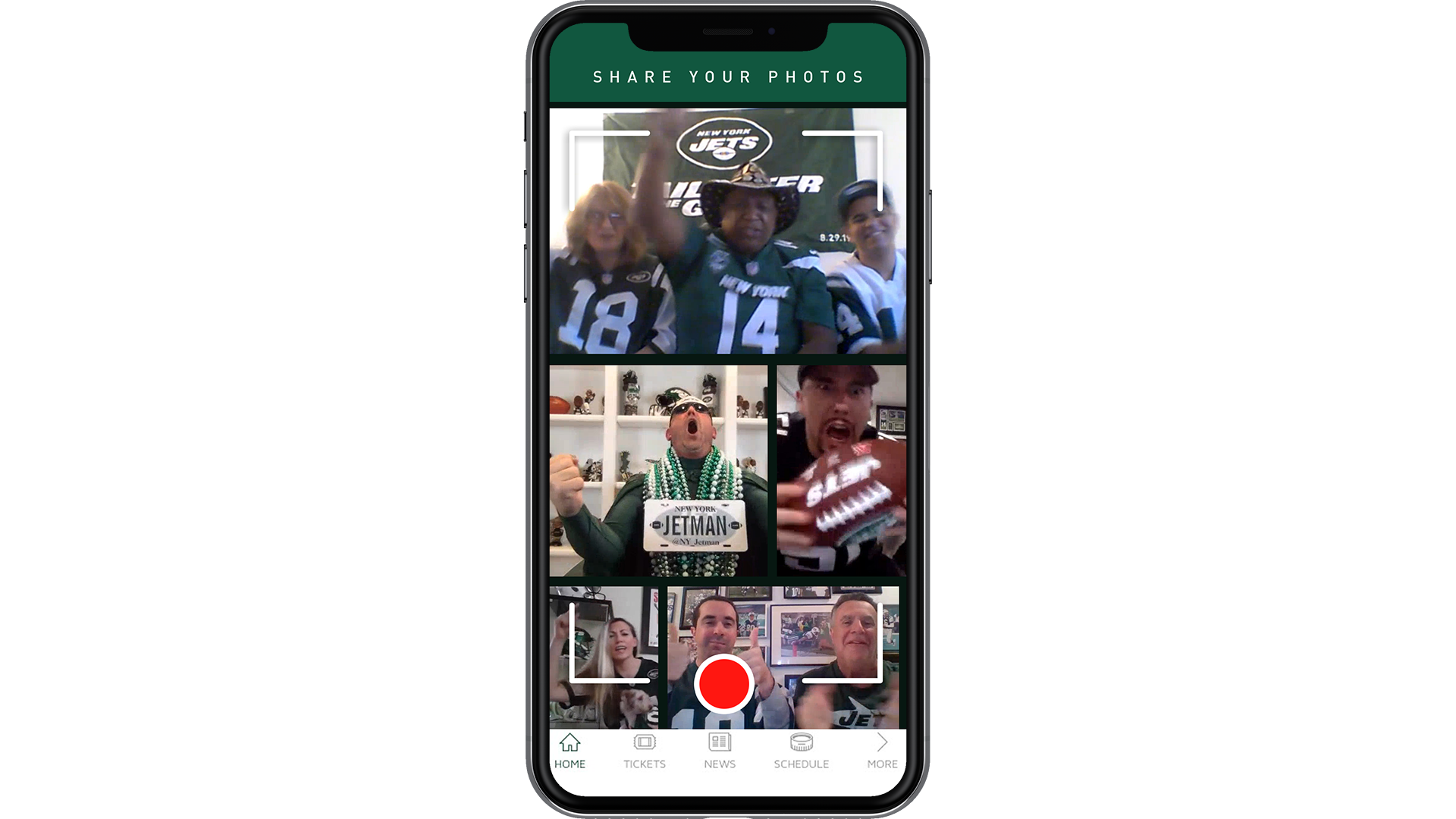 Fan Photo/Video Submission Tips
1. Get dressed for gameday: don't forget your Jets gear!
2. Set up the field: avoid backlighting (don't stand in front of a window or light source) and make sure you don't capture any personal or private information in the shot.
3. Make the play: Snap a picture (from a camera or phone) or record a video (under 2 minutes) sharing your gameday traditions.
Images or videos that include offensive or inappropriate content will not be considered.