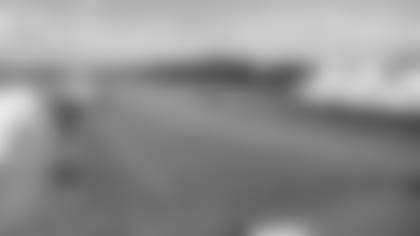 With the Jets preseason opener against the Falcons in the rearview, the team's next stop is Richmond, VA for three joint practices (Sunday-Tuesday) with the Redskins preceding their game Thursday night at FedExField.
This marks the first time since head coach Todd Bowles took over that the Green & White will practice with another team and the first time in 13 years for the Jets.
"Well, it worked out. We've been trying to have them over the years, but the scheduling worked out and it's great to see some of the younger guys get more reps," Bowles said. "Whoever doesn't play that much in the games gets to play in practice and it's good to go against a different scheme. You get tired of going up against the same offensive and defensive schemes. They're a very good football team and they have a lot of things they do well. It will be a good test for some of the guys that won't play in the game a lot next Thursday."
It'll be somewhat of a homecoming for center Spencer Long and wide receiver Terrelle Pryor as Long played for the Redskins for four years and Pryor for one.
However, it may not be a warm welcome for Pryor as Redskins linebacker Zach Brown said in June, "The boys are going to have it out for him. We can put hands on him now. … The boys were already hot for what he was doing last year. Try to one-hand something while you're with the Jets, you're gonna catch a forearm."
Both Bowles and Redskins head coach Jay Gruden aren't concerned about the comments.
"Coach Gruden coaches his team well," Bowles said. "It's just talk and banter. We're going down there for them to make us better, hopefully we make them better and we can get better as a team. Anything else to me is nonsense."