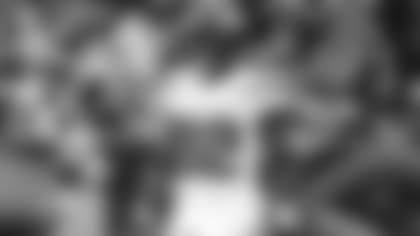 The Jets hit the road to take on the Ravens in Week 15 at 8:20 p.m. on Dec. 12.
Watch on TV
Broadcasters: Joe Buck (Play-by-Play), Troy Aikman (Analyst), Erin Andrews (Sideline) and Kristina Pink (Sideline).
Watch On NYJets.com or On the Jets Official App
New York Jets fans in the team's local TV market are able to watch the Green and White's regular-season games via live stream on the Jets Official App presented by M&T Bank through iOS or on Safari mobile web on newyorkjets.com. Both are available to in-market fans only.
Pregame Central presented by Pepsi will stream live from M&T Bank Stadium at 6:30 p.m. on nyjets.com, Facebook, Twitter and YouTube.
Jets fans in the United States can also watch every 2019 regular-season game Live on NFL Game Pass as soon as it ends.
Jets fans in Europe can watch every 2019 regular-season game live on NFL Game Pass.
Listen
To listen to the radio broadcast in market in English or Spanish download the Jets Mobile App. Out of market fans can listen via Tune-In.
New York Metro Area: WEPN-FM, ESPN New York 98.7 and online.
Broadcasters: Bob Wischusen (Play-by-Play) and Marty Lyons (Analyst).
Pre-and Postgame: Dan Graca and Greg Buttle
National Radio: Westwood One
Broadcasters: Ian Eagle (Play-by-Play) and Tony Boselli (Analyst).
Listen to the broadcast in Espanol on WQBU 92.7 FM locally, the Jets Mobile App (in market) or online (out of market).
Broadcasters: Clemson Smith-Muñiz (Play-by-Play) and Oscar Benítez (Analyst).
Jets Radio Network
Ocean, NJ: WCHR - 105.7 FM
Rochester, NY: WHTK - 107.3 FM/1280 AM
Albany, NY: WTMM - 104.5 FM