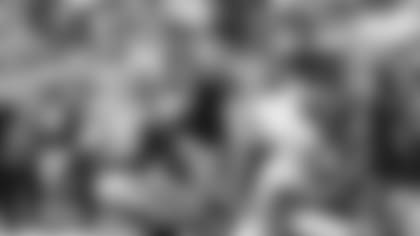 The Jets will take on the Dolphins on Nov. 4 at 1:00 p.m. from Hard Rock Stadium. Here's where to watch, listen and follow for Week 9.
Watch on TV
Broadcasters: Andrew Catalon (Play-by-Play) and James Lofton (Analyst).
Watch SNY Pre Game presented by M&T Bank at 12:00 p.m. and SNY Post Game presented by Toyota immediately after the game ends.
Watch Online
Pregame Central presented by Pepsi will stream live from MetLife Stadium at 11 a.m. on nyjets.com, Facebook, Twitter and YouTube.
Jets fans in the United States can watch replays of every game from the 2018 season on NFL Game Pass.
Listen
New York Metro Area: WEPN-FM, ESPN New York 98.7 FM and online.
Broadcasters: Bob Wischusen (Play-by-Play) and Marty Lyons (Analyst).
National Radio: ESPN National
Broadcasters: Sean Kelley (Play-by-Play) and Dusty Dvoracek (Analyst).
Spanish Radio: ESPN Deportes Nueva York 1050 AM
Broadcasters: Clemson Smith-Muñiz (Play-by-play) and Giara Nova (Analyst).
Jets Radio Network: Ocean, NJ (WCHR - 105.7FM), Rochester NY (WHTK - 107.3FM/1280AM) and Albany, NY (WTMM - 104.5FM)