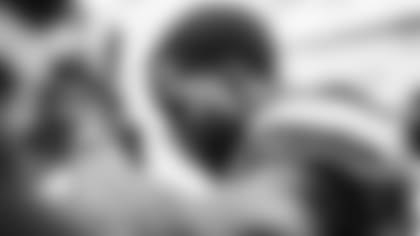 It's a packed pod this week as Eric Allen and Leger Douzable decompress after the Jets' win against the Texans, discussing the performance of the defensive line (2:33), the Jets rushing attack (23:25), and they preview the Eagles matchup (45:16).
They also interview WR Elijah Moore and chat about this year's rookie class, how he has adjusted to the NFL game and the New York fans (8:32).
Finally, Caroline Hendershot interviews Priscilla Fredrick-Loomis about her recovery from COVID-19 and a heart condition that developed as a result (28:14).