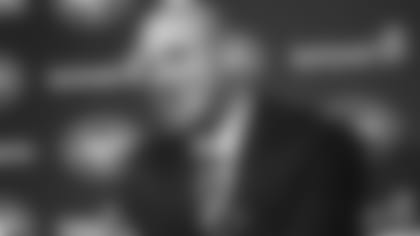 "I've said this before, but I believe Saleh brings all the good energy of the Rex Ryan era without the side effects," Orr wrote. "Essentially, the green tea version of Ryan. That is the emotional component of it. Yes, Saleh had an excellent defensive roster and a complementary offense in San Francisco, but he also had to wrangle a defense of gigantic personalities. You don't simply get someone like Richard Sherman on board without having a strong, requisite knowledge of your scheme and where it's headed. His 'All Gas, No Brakes' slogan served as the motivational underpinning of the 49ers roster that made the Super Bowl.
"The other slice of the A grade is the fact that he managed to peel Mike LaFleur away from [HC Kyle] Shanahan, who clung tightly to both of his top offensive assistants. Introducing that system to Sam Darnold is a massive part of this equation."
Saleh, who became the Jets' 20thhead coach, led the 49ers' defense for the past four seasons. In the 2020 season, San Francisco had a top-10 unit in total yards (No. 5), rush yards (No. 7) and pass yards (No. 4) despite a number of injuries, such as those sustained by DE Nick Bosa and Sherman. Saleh was named Coordinator of the Year by The Sporting Newsfollowing the 2019 season when the 49ers represented the NFC in Super Bowl LIV.
LaFleur spent the past three seasons as the 49ers' passing-game coordinator and has been with Shanahan since 2014, when LaFleur first entered the NFL as an offensive assistant with the Browns. San Francisco had 13 players with at least one touchdown reception in 2019, which tied an NFL record. In Atlanta in 2016, LaFleur worked with the wide receivers when Julio Jones finished second in the NFL with 1,409 receiving yards. LaFleur, 31, is the younger brother of Packers' HC Matt LaFeur and will implement the Shanahan system that uses a lot of pre-snap motion. Saleh said "nobody in the world knows it better than [LaFleur]" and the scheme has helped QBs such as Jimmy Garoppolo, Matt Ryan, Ryan Tanehill, Aaron Rodgers and Jake Plummer put up career numbers.