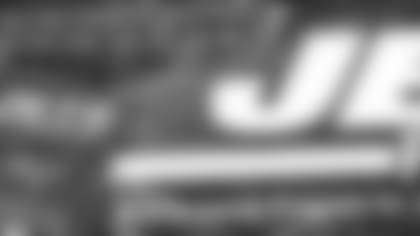 ](http://rewards.newyorkjets.com/)
It's late July and that means ticket packages will soon be distributed to Jets Season Ticket Holders.
But this year there will be a major change in the package: A season's worth of paper tickets have been replaced by a "smart card."
Like other industries and professional sports teams, the Jets this year are migrating to a paperless access control system. Instead of using paper tickets, Season Ticket Holders will enter MetLife Stadium using wallet-sized smart cards.
The cards Season Ticket Holders will receive will be pre-loaded with 2014 Jets home games, so no further action is required for them to enter the stadium.
Online access for ticket forwarding and selling will not be affected, and parking will also not be affected.
The move to paperless access creates an opportunity for the Jets to achieve a key objective — rewarding our most loyal fans.
Season Ticket Holders will receive Jets Rewards points for doing things they already do, such as attending games, watching preseason away games on TV, and listening to games on the radio.
Those Season Ticket Holders who have been with us the longest will also receive an extra points bonus. As participants accumulate points, they will qualify for special tiers.
Season Ticket Holders will also be able to redeem points in the Jets Rewards Marketplace for set-value items and experiences (for example, autographed photos or the opportunity to participate in the pregame on-field J-E-T-S chant) or bid for unique items and experiences (such as sitting in the Owner's suite or flying in the team charter to an away game) via the Jets Rewards Auction site.
Program participants will manage their accounts — tickets, points and rewards — via the Jets Rewards Portal, to be launched later this month. Rewards program participation is free but requires a separate opt-in via the portal.
We have a dedicated customer service team in place to help answer fans' questions. More detailed program information is available at rewards.newyorkjets.com.
---