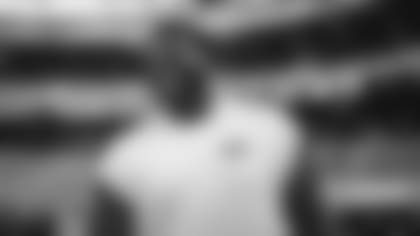 You couldn't have much more going for an NFL preseason game if you tried.
New head coach and new rookie first-round quarterback making their debuts. New offensive and defensive schemes being unveiled. Game between rivals who are meeting for the 52nd time in 53 summers. In the first preseason game since late August 2019, since all of last year's games were canceled due to COVID. With fans back in the MetLife stands for the first time due to the pandemic since the end of the '19 season.
Jets fans, we present your 2021 New York Jets.
"I think it's awesome, obviously," Saleh said this week as he got his Jets ready for their first game action under him as their first-year NFL head coach. "But it's always about the players. It's a great opportunity for them to showcase who they are. ... I think that's what's most important about these preseason games. You can take them for granted from a team standpoint because it doesn't matter in the win-loss record, but your style of play and what you want to represent and what you want the entire league to know about you starts Saturday."
Saturday as in tonight, "on the road" against the Giants at MetLife Stadium, with the opening kickoff set for shortly after 7:30 p.m. ET. And shortly after that kickoff, Zach Wilson, the second pick of the NFL Draft in April, will make his debut. Wilson and the first offense and, when the Giants have the ball, the first defense, are expected to play "about a quarter, a couple of series for all those guys," Saleh said.
Wilson and many of his teammates will be lifting the curtain on their individual pro careers but everyone on offense will be debuting the pro offensive coordinator phase of Mike LaFleur's career. LaFleur has been an OC before, in college, and he was San Francisco's passing-game coordinator the previous four seasons working alongside Saleh as the 49ers' defensive coordinator. But now LaFleur gets to call the plays for an NFL team playing his West Coast/wide zone scheme.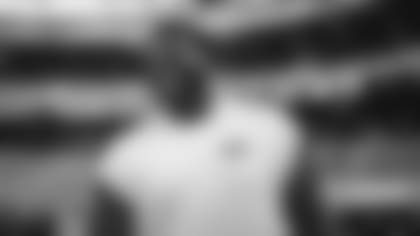 On the defensive side, coordinator Jeff Ulbrich has been a DC before, but only on an interim basis for the last 11 games of Atlanta's 2020 season. Now he, too, gets to move the chesspieces around the green board as his charges prepare to play his 4-3 scheme with some different emphases than Jets fans may have gotten used to over the past 15 years.
As for the summer hostilities between the green team and the blue team, the rivalry has cooled down over the years since the first meeting in August 1969, when the Jets completed their mission after rocking the football world with their Super Bowl III triumph over the Colts by pounding the old-guard Giants at Yale Bowl, 37-14. But all the guys in green and white will feel a little bit of the specialness of this annual get-together between stadium mates fighting for Weeb Ewbank's "braggin' rights." The fans, back in the stands, will kick it up a notch. The players will feel it.
Until then, Wilson said, it's a matter of the Jets working on their business to get ready not as much for the three summer foes but for the 17 games after that that will count.
"It's different as far as like when you got a real regular-season game in college and you're 100 percent prepping for that, but right now we don't know what the Giants are going to give us because it's a preseason game. So it's like how can we keep getting better ourselves? And then also splash some of what they're going to do in there, and just execute the right way. So it's a little bit different."
Saleh knows how different. He's prepped his Jets, returning players, new vets and newbies to the game, for what is ahead, full contact against guys in different-colored jerseys.
"Oh yeah, I think every NFL team is ready to see somebody else," he said. "We're sick of each other, we're sick of seeing the same defense, we're sick of seeing the same offense. They're ready to see a different color and they're ready to go against different schemes and be challenged in different ways.
"It's going to be fun. I'm excited for the group."