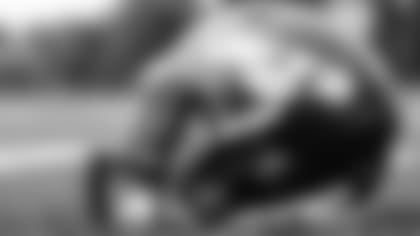 Jets GM Joe Douglas has hired Rex Hogan as assistant general manager, Chad Alexander as director of player personnel and Phil Savage as senior football advisor. Douglas also promoted Greg Nejmeh to director of pro personnel, Dan Zbojovsky to director of personnel operations and Kevin Murphy to assistant director of pro scouting, and added Chris Nolan to the staff as a college scout.
"I am excited to add these four talented men to our group," Douglas said. "They will help us find the right players as we continue to develop our culture. You need to build depth in an organization at all spots and that includes the front office. Greg, Dan and Kevin are bright football minds who I'm happy to work alongside. We have a lot of good people here and this is only going to help us collectively move forward."
Hogan, who was the Colts' vice president of player personnel the past two years, returns to the Jets after having served as the team's director of college scouting in 2015-16. The Colts 11-player draft class in 2018 included two rookie first-team All-Pro selections in G Quenton Nelson (No. 6 overall) and LB Darius Leonard (No. 36). In his new role, Hogan will assist Douglas in the daily management of the pro and scouting departments. Hogan, who worked at the college level for both Notre Dame and Utah, transitioned to the NFL in 2003 and was a college scout with the Bears before being promoted to national scout with Chicago in 2012.
Alexander comes to the Jets after a 20-year run with the Ravens, the last nine serving as Baltimore's assistant director of pro personnel. He will work in tandem with Hogan, overseeing the daily operation of the pro scouting department. Prior to moving to his personnel role, Alexander was a college scout in Baltimore for six years. Douglas and Alexander are very familiar with each other from their days with the Ravens as the new Jets GM worked as a scout there from 2000-14. The 44-year-old Alexander played collegiately at Wake Forest.
Savage, a longtime NFL executive, was the Ravens' director of college scouting (1996-2002) and director of player personnel (2003-04). He then moved to Cleveland as the Browns' senior vice president/general manager from 2005-08 before joining the Eagles as a player personnel consultant (2010-11) and player personnel executive (2011-12). Savage, who spent the first seven years of his career coaching, started in the NFL with Cleveland as a college scout (1993-94) and national scout ('95). He was also the executive director of the Senior Bowl from 2012-18 and was the general manager for the Arizona Hotshots of the Alliance of American Football.
Serving last season as the Jets' coordinator of pro scouting, Nejmeh started with the club as a scouting intern in 2009. He transitioned to pro personnel assistant (2011-13) and also held the title of pro scout from 2014-17. Nejmeh played quarterback at The College of New Jersey before becoming a student coach his junior and senior years.
Entering his 13th season with the Green & White, Zbojovsky will move into his new role after a 10-year run as the team's coordinator of college scouting. The Trenton, NJ native, who was a video coordinator and student-assistant coach at The College of New Jersey, started with the Jets as an intern in the team's video department in 2007 before moving into personnel.
Murphy, who was a Jets' pro scout the past two seasons, combined to work nine seasons with the Buffalo Bills and the Houston Texans. A former long snapper at Fresno State, the San Diego native coached tight ends and special teams at Western Michigan in 2003 and then spent 2004-05 as a graduate assistant at Mississippi State.
Nolan spent a year as a personnel assistant with the Ravens before joining the Eagles, where he worked with Douglas, as a player personnel scout.