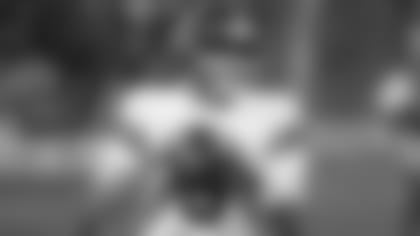 The Jets have made a quarterback swap on their practice squad, signing former Giants QB Davis Webb and terminating QB John Wolford.
Webb (6'5", 230) was the Giants' third-round selection, No. 87 overall, in the 2017 draft out of California, where he played only his senior season (after the previous three seasons at Texas Tech) and completed 382 of 620 passes (61.6%) for 4,295 yards, 37 touchdowns and 12 interceptions.
Webb didn't play in any regular-season games for the Giants last season. This preseason he completed 28 of 53 (52.8%) for 283 yards and a TD. He was waived by the Giants on Sunday and cleared waivers.
Wolford was undrafted out of Wake Forest this year, participated in the Jets' rookie minicamp as a tryout, then was signed Aug. 26 by the Jets and was in for 46 offensive plays in the preseason finale at Philadelphia, completing eight of 20 passes for 89 yards and an interception. He was waived the next day, then signed Monday to the Jets' practice squad.