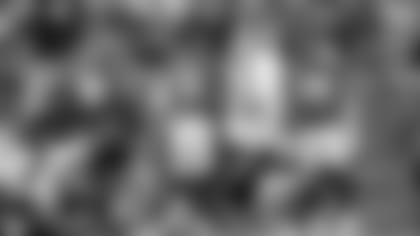 The Jets have signed K Eddy Piñeiro and released K Alex Kessman.
Piñeiro (6-0, 185) was most recently with the Washington Football Team earlier this season and spent the summer with the Colts. He first signed with the Raiders in 2018 as an undrafted free agent out of Florida before joining the Bears from 2019-20. Piñeiro has kicked in 16 games, all with Chicago in 2019, and made 82.1% of his field goals (23 of 28) with a long from 53 as well as 93.1% of his extra points (27 of 29). He spent the 2020 season on injured reserve because of a groin injury.
Kessman (6-3, 190) was signed from the Green & White's practice squad to the active roster Dec. 4. He missed both of his extra-point attempts in the team's loss to the Eagles in Week 13 at MetLife Stadium. signed with the Jets' practice squad Nov. 23. He first joined the Chargers in May as an undrafted free agent out of Pitt where he ranked third in school history with 341 points. He made 69 of 96 field goals (71.9%) and 134 of 138 extra points (97.1%).