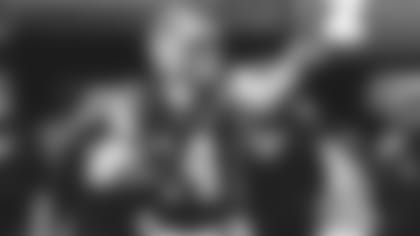 Jets quarterback Sam Darnold was named to Pro Football Focus' Team of the Week, earning the top grade (90.3) among all NFL quarterbacks in Week 15.
Darnold completed 24-of-38 passes (63%) Saturday against the Texans and threw for 253 yards and two touchdowns. Since returning from injury in Week 10, the 21-year-old has thrown for 423 yards, three touchdowns and one interception while completing 65% of his passes. Darnold owns PFF's second-highest QB grade (88.3) during Weeks 14 and 15 behind Colts QB Andrew Luck (89.9).
"The Jets aren't making the playoffs in 2018, but as they look to the future, this performance by the third overall selection in the 2018 NFL Draft is something for the fanbase to get excited about," Pro Football Focus wrote. "Darnold was excellent on throws traveling between 10 and 19 yards downfield, going eight-for-11 for 137 yards with two touchdowns and no interceptions."