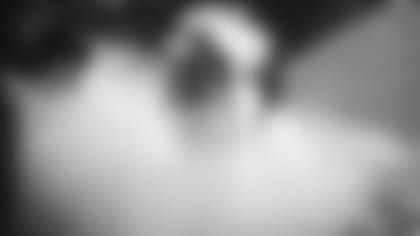 Jets third-year safety Jamal Adams took a big leap from Year 1 to Year 2 and NFL.com's Dan Hanzus expects a similar improvement this season.
In 2015, Hanzus began an "NFL Superstar Club" in which he nominated a handful of players at each position who were set to join the league's elite. This year, Adams made the cut.
"Here's another Year 3 gem," he wrote. "The Jets picked Adams sixth overall in a loaded 2017 draft, and he's rewarded Gang Green by becoming their best defensive player since peak Darrelle Revis. 'I want to be one of the best to ever play, if not the best, and that's my goal any time out there,' Adams told NFL Network's Brian Baldinger during an illuminating film study this offseason. "Adams is a heady player who combines great instincts, elite physical tools and innate leadership qualities. He's a playmaker who will cover up a lot of warts in a shaky New York secondary. Adams and Sam Darnold represent the great hope for long-suffering Jets fans."
Last season, the 23-year-old Adams represented the Green & White in his first Pro Bowl and earned Defensive MVP honors after the AFC's victory. He was also named AP second-team All-Pro as he led the Jets defense with 13 tackles for loss/no gain, 8.5 tackles for loss and 13 tackles on third/fourth down preventing conversion.