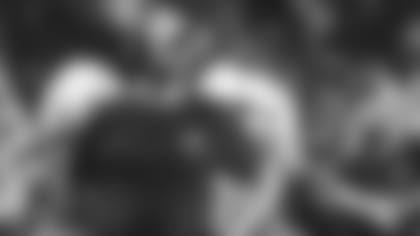 The New York Jets have interviewed Adam Gase for the club's head coaching vacancy.
Jets fans are familiar with Gase, who most recently served as the Dolphins' head coach from 2016-2018. In that span, he led Miami to a 23-25 record including a playoff appearance in 2016.
Before his three-year run in South Florida, Gase was the offensive coordinator for the Broncos (2013-14) and the Bears (2015). During his time calling plays in Denver, the Broncos offense ranked No. 1 and No. 4 respectively.
The 40-year-old Gase started his coaching career as a graduate assistant at LSU in 2000 before making the jump to the NFL in 2003 as a scouting assistant with the Lions. He spent five years in Detroit, finishing up his stint in Motown as a quarterbacks coach in 2007. Gase spent the following year with the 49ers as an offensive assistant before joining the Broncos as a wide receivers coach (2009-2010) and then moving to quarterbacks coach (2011-2012).
On Wednesday, the Jets announced they had completed an interview with Chiefs OC Eric Bieniemy.