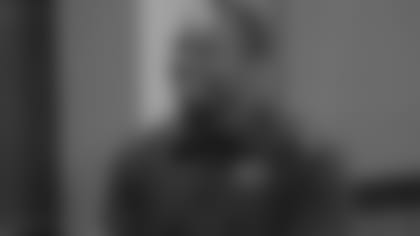 The New York Jets have interviewed Anthony "Champ" Kelly for their general manager opening.
Kelly has spent the past two years as the Bears' assistant director of player personnel after joining the team in 2015 as pro scouting director.
Prior to his time in Chicago, Kelly spent eight seasons with the Broncos (2007-14) and worked his way up from Northeast region college scout (2007) to assistant coordinator of pro and college scouting (2008-09) and eventually assistant director of pro personnel (2010-14).
In Kelly's final five seasons in Denver, the Broncos won four division titles and signed eight veteran players who earned Pro Bowl honors. Kelly and Jets head coach Adam Gase overlapped for six years in Denver when Gase was wide receivers coach and then offensive coordinator before both went to Chicago in 2015.
Before entering the NFL, Kelly, a Kentucky graduate, was a certified NFL contract advisor and general manager/wide receivers coach for the Lexington Horsemen of United Indoor Football.